The "Vocal Fry" Bonus Segment
Dana, Julia, Stephen, and Ann discuss women's voices, vocal fry, and more.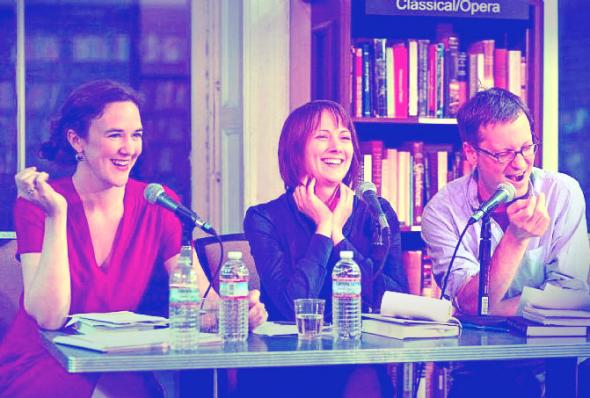 Is vocal fry a female phenomenon? In this week's Slate Plus bonus segment for Slate's Culture Gabfest, producer Ann Heppermann hops on a mic to discuss the way that women's voices are criticized in media for being too "creaky" or "cracky." Plus—a unique mashup that reveals that vocal fry isn't just a female phenomenon.
Here's what the other podcasts spoke about in their Slate Plus bonus segments from the past week:
In this week's edition of parenting podcast Mom and Dad Are Fighting, Slate senior editor Allison Benedikt talks to features editor Jessica Winter about her family's move from Brooklyn to the suburbs.