The "Who Will Donald Trump Insult Next?" Edition
Listen to Slate's show about Republican presidential candidates Donald Trump and John Kasich, Sandra Bland, and President Obama's plan to close Guantánamo Bay.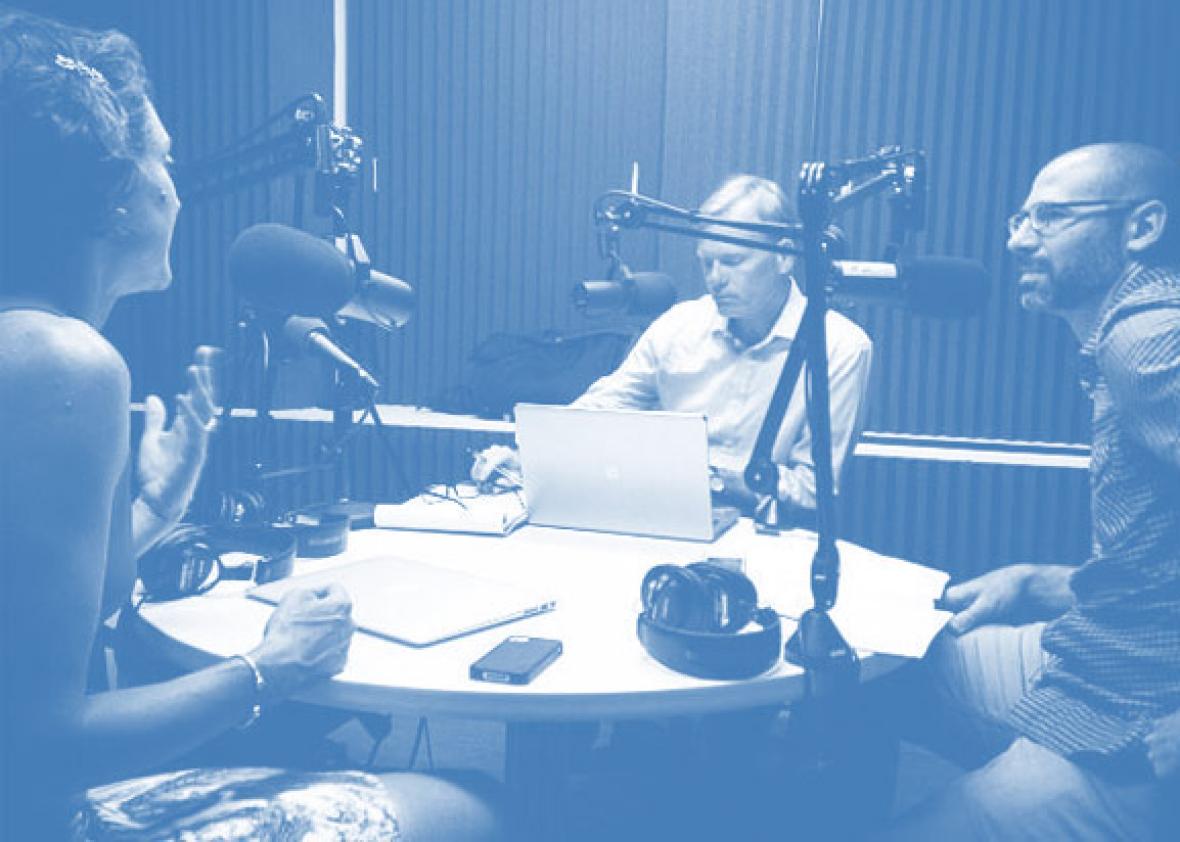 Become a fan of the Political Gabfest on Facebook. We post to the Facebook page throughout the week, so keep the conversation going by joining us there. Or follow us @SlateGabfest! The email address for the Political Gabfest is gabfest@slate.com. (Email may be quoted by name unless the writer stipulates otherwise.)
The Slate Political Gabfest is sponsored by Stamps.com. Buy and print official U.S. postage using your own computer and printer, and save up to 80 percent compared with a postage meter. Sign up for a no-risk trial and a $110 bonus offer when you visit Stamps.com and use the promo code GABFEST.
And by SundanceNow Doc Club! The new streaming service for everyone who loves documentaries. Discover unforgettable films like The Queen of Versailles, The Staircase, and The Weather Underground. To get a free 30-day trial go to DocClub.com/gabfest.
And by Trunk Club. Answer a few simple questions about your look, style, and size, and receive a trunk full of great looking clothes that fit perfectly and make you look amazing. Only pay for the clothes you keep, and shipping is free. Go to TrunkClub.com/gabfest.
To listen to the discussion, use the player below:
On this week's Slate Political Gabfest, Emily Bazelon, David Plotz, and John Dickerson discuss peak Trump versus percolating Kasich, the arrest and subsequent suicide of Sandra Bland, and the fate of the Guantánamo Bay detention center.
Here are some of the links and references mentioned during this week's show:
Topic ideas for next week? You can tweet suggestions, links, and questions to @SlateGabfest (#heygabfest). (Tweets may be quoted by name unless the writer stipulates otherwise.)
Podcast production by Mike Vuolo. Links compiled by Tarik Barrett.