How Monica Got Her Life Back
The first bonus episode of Slow Burn Season 2.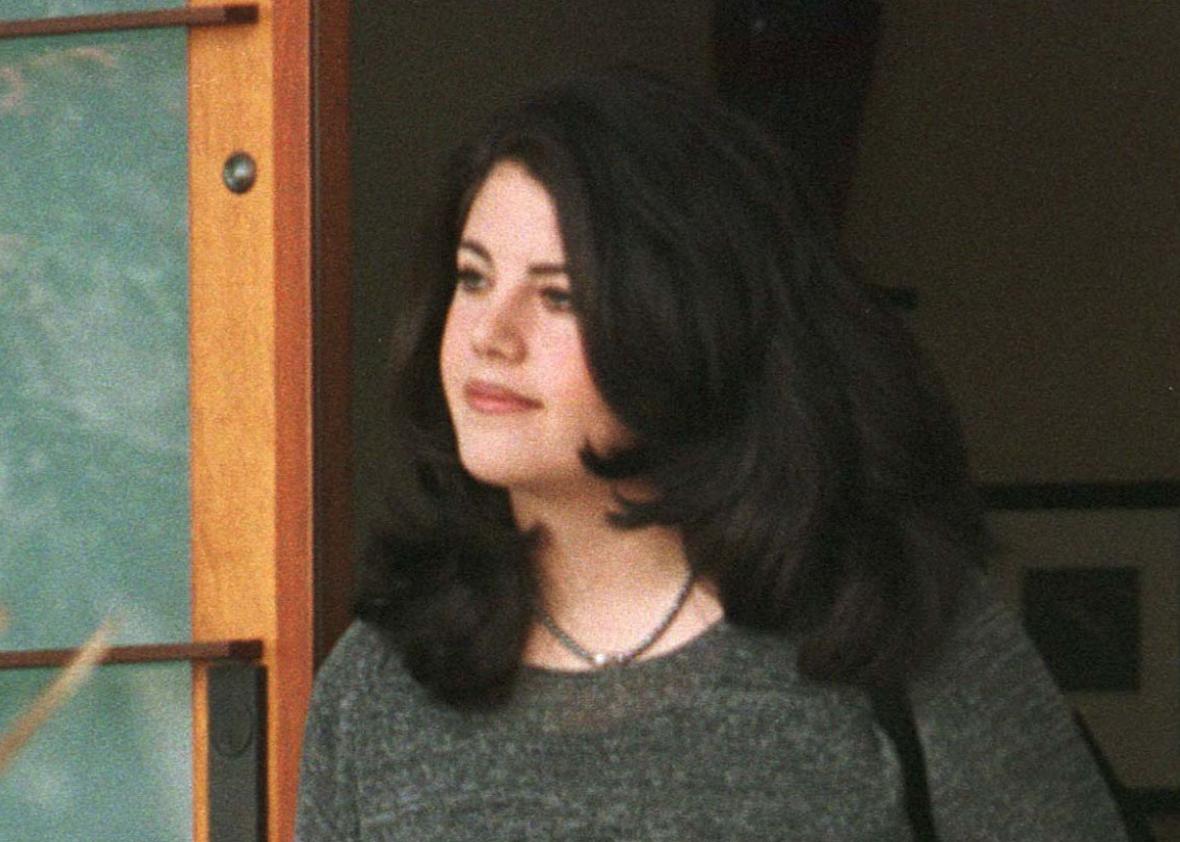 This bonus episode was made exclusively for Slate Plus members. Not yet a member? Sign up at Slate.com/Plus.
In the first bonus episode of the second season of Slow Burn, Leon Neyfakh talks to the creators of Monica: The Miniseries, which imagines Monica Lewinsky's existence in 2001, when she was 27 and trying to build a normal life in New York City. Doron Max Hagay and Lily Marotta talk about what they admire about Lewinsky's resilience and attempts at reinvention.
Leon also talks to co-host Mary Wilson, a senior podcast producer at Slate, about the making of Episode 1 and Season 2.
Non-members can listen to the first episode in the player below. To listen to future episodes, join Slate Plus.
In researching Episode 1 of Slow Burn, we made use of the following sources.
Books
Adler, Renata. Canaries in the Mineshaft, St. Partin's Press, 2001.
Gormley, Ken. The Death of American Virtue: Clinton vs. Starr, Crown/Archetype, 2010.
Isikoff, Michael. Uncovering Clinton, Crown, 1999.
Morton, Andrew. Monica's Story, St. Martin's Press, 1999.
Schmidt, Susan and Weisskopf, Michael. Truth At Any Cost, Harper Collins, 2000.
Toobin, Jeffrey. A Vast Conspiracy, Random House, 1999.
"The Starr Report," Washington Post, 1998.
Film and TV
American Experience: Clinton, PBS. Goodman, Barak and Durrance, Chris, 2012.
Bailey, Fenton and Barbato, Randy. Monica in Black and White, World of Wonder/HBO, 2002.
Monica: The Miniseries. Hagay, Doron and Marotta, Lily, 2015.
Articles