The Slate Podcast Endorsement-O-Matic
(Almost) every product recommended on every Slate podcast since the dawn of creation.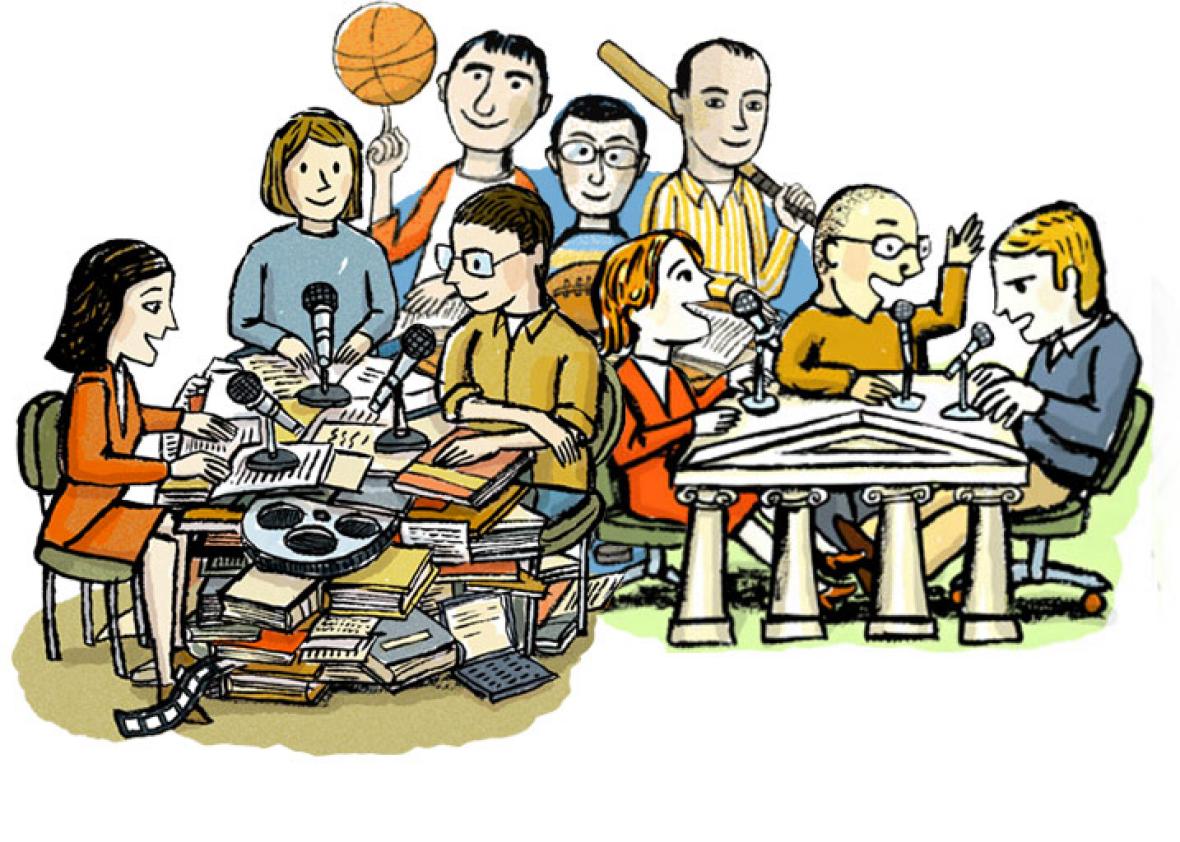 For years Slate fans have asked for a list of all of the cool, interesting, useful, and weird items that Slate-sters have endorsed on our many podcasts over the years.
Now, Slate Plus users get one.
Introducing our Slate Podcast Endorse-O-Matic. (Patent pending.) We've finally created a database where you can search through (almost) all of the recommendations ever made on our podcasts. Looking for all of the movies ever recommended by Dana Stevens? Looking the name of the award-winning book you heard a few weeks ago on the Political Gabfest? No sweat. Search by topic, podcast, recommender, date, and more. Enjoy!
Searching all podcasts:

Loading recommendations...
There was an error. If this problem persists, please let us know here.
Load More Recommendations
No recommendations matched your query.
Special thanks to Lara Zarum, Emma Goss, Lance Richardson, Rebecca Cohen, Anna Shechtman, Anna Newby, Audrey Wilson, Casey Butterly, and others for their help on the database.