How to Get Your Slate Plus Discount on Upcoming Slate Events
Use this event discount code.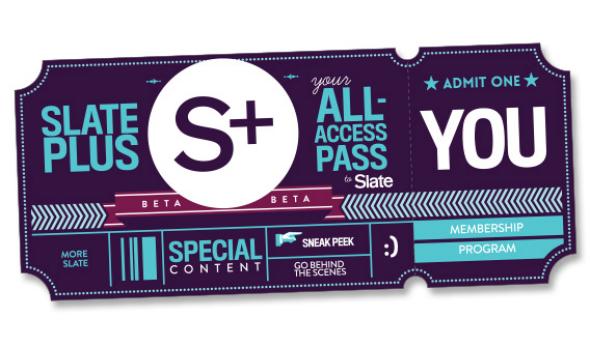 As we keep working out the kinks in our beta launch, here's how new Slate Plus members can get discounted tickets to upcoming live Slate events! More info coming soon.


Culture Gabfest Happy Hour, Sat, May 3, 5:00 p.m.
354 Av. du Mont-Royal Est/East Ave., Montreal
Regular tickets: $20.00
Buy tickets here starting April 2. Enter discount code: E10C28B
Dear Prudie Live, Tues, May 6, 7:00 p.m.
Sixth and I Historic Synagogue, 600 I St NW, Washington, D.C.
Regular tickets: $20.00
Member tickets: $14.00
Buy tickets here. Enter discount code: JL3XEB8


You can find links to all upcoming Slate events here.