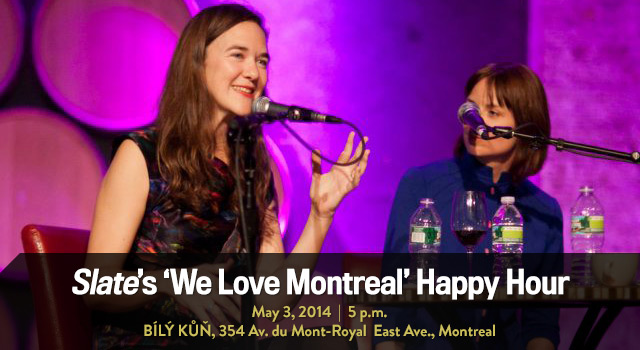 Join the hosts of Slate Culture Gabfest at one of Montreal's coolest watering holes, Bílý Kůň. Have your chance to talk face-to-face with the hosts of one of the most popular culture podcasts in the U-S-A! Ticket allows exclusive access to the Bílý Kůň's "Slate lounge" for a private cocktail party and one complimentary drink.
Happy Hour will run from 5 p.m. to 7 p.m.

Tickets will go on sale April 2nd.

Featured Speakers Bios
Julia Turner is the editor in chief of Slate and a regular on Slate's Culture Gabfest podcast.

Dana Stevens is Slate's movie critic.
Map