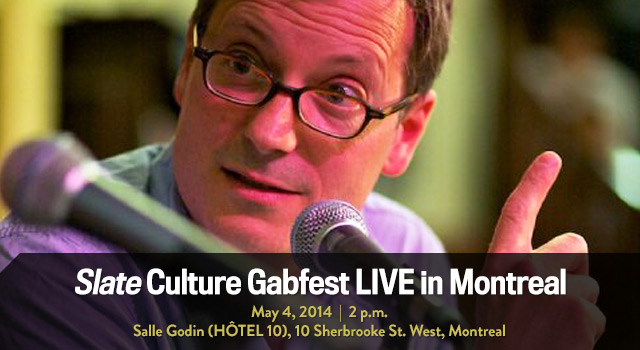 Slate magazine records its very popular Culture Gabfest live at the 16th Blue Metropolis Montreal International Literary Festival. Come listen to funny, intelligent, and provocative analysis of some of the U.S. and Canada's most pressing cultural news stories of the past week.
Tickets will go on sale April 2nd.

Featured Speakers Bios
Julia Turner is the editor in chief of Slate and a regular on Slate's Culture Gabfest podcast.

Dana Stevens is Slate's movie critic.
Map