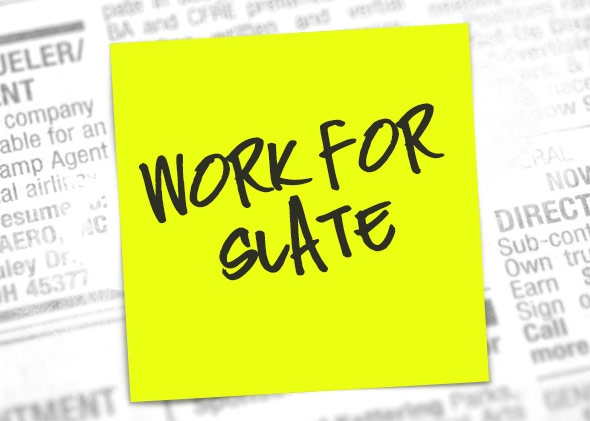 If you love Slate and are incredibly talented, maybe you should work for us. Slate and Panoply just so happen to be hiring.
Partner Management Intern, Panoply
With more than a decade of award-winning podcasts and deep knowledge of the medium, Slate built Panoply, the premium podcast network of top publishers and thinkers. We offer our sophisticated listeners the highest quality audio content, and we offer our marketing partners maximum engagement with extraordinary audiences within a brand safe environment. Partner management is a vital part of our new business.
We are seeking a spring intern to gain partner management experience by contributing to the following:
Preparing data and emails for weekly partner notes
Helping with creative solutions for tracking partner onboarding process
Basic writing of partner correspondence
Helping solve partner issues as they arise
Collecting assets from partners
Jumping in on tasks and projects as needed by director of partner management
You must be:
Hyper-organized and detail-oriented
Curious and enthusiastic
Passionate about podcasting
Collaborative by nature; values others' good ideas
You should have:
High level of comfort with computer programs used for business
Working knowledge of social media
This is a part-time internship working two to three days a week in our New York office, paid hourly.
Slate welcomes candidates with diverse backgrounds and perspectives.
To apply for the partner management internship, click here.