| 
Posted Thursday, March 7, 2013, at 11:48 AM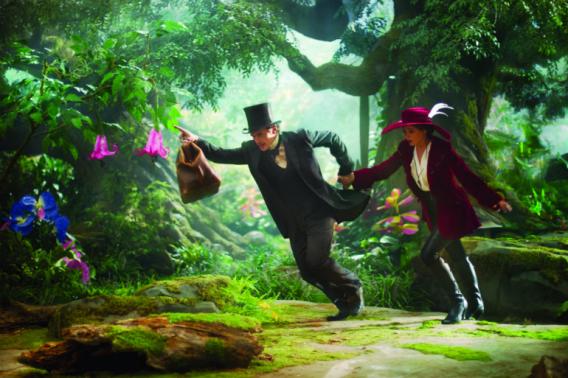 James Franco and Mila Kunis in
Oz the Great and Powerful
.
Photo by Merie Weismiller Wallace, SMPSP – © Disney Enterprises, Inc.
On the Spoiler Special podcast, Dana Stevens talks in detail about new and forthcoming movies with a guest. You can listen to past Spoiler Specials here, and you can also subscribe to the podcast on iTunes. Note: As the title indicates, each installment contains spoilers galore.

In this week's episode, she and Forrest Wickman discuss Oz the Great and Powerful, the latest cinematic attempt to return to the fantasy world famously created by L. Frank Baum. You can listen to their conversation below.