Spoiler Special: Oz the Great and Powerful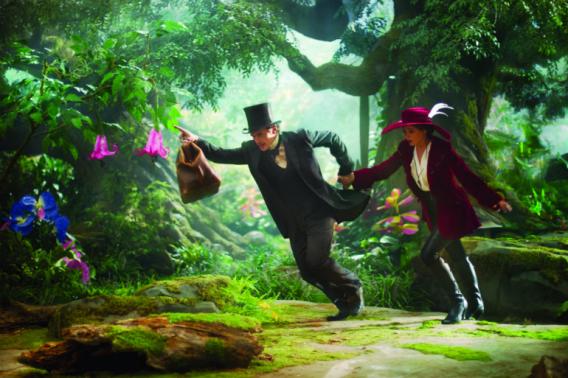 On the Spoiler Special podcast, Dana Stevens talks in detail about new and forthcoming movies with a guest. You can listen to past Spoiler Specials here, and you can also subscribe to the podcast on iTunes. Note: As the title indicates, each installment contains spoilers galore.

In this week's episode, she and Forrest Wickman discuss Oz the Great and Powerful, the latest cinematic attempt to return to the fantasy world famously created by L. Frank Baum. You can listen to their conversation below.

Advertisement

TODAY IN SLATE
Politics
Talking White
Black people's disdain for "proper English" and academic achievement is a myth.
Operation Backbone
How White Boy Rick, a legendary Detroit cocaine dealer, helped the FBI uncover brazen police corruption.