Clarence Thomas Finds His Voice
What made the justice finally speak up, and why now?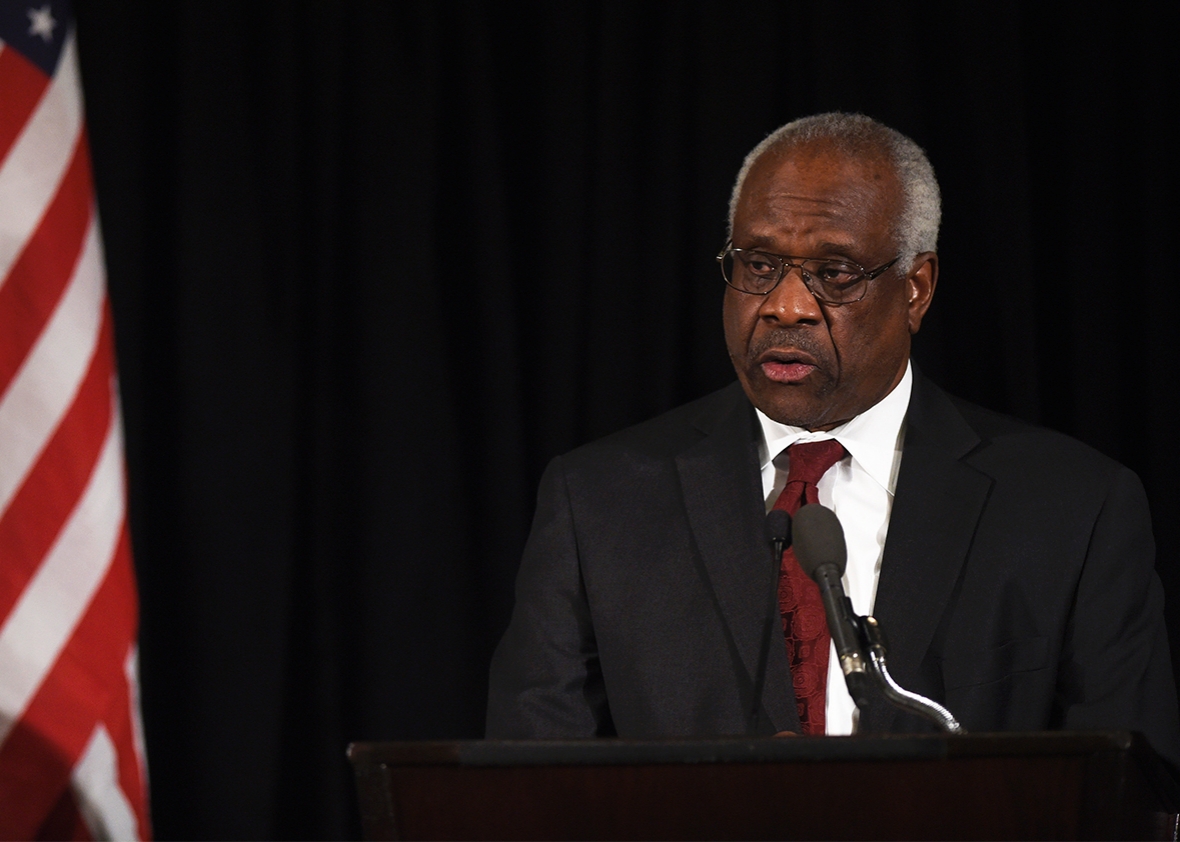 On this week's Political Gabfest Slate Plus bonus segment, hosts David Plotz, John Dickerson, and Emily Bazelon consider Supreme Court Justice Clarence Thomas' first question on the bench in 10 years and speculate about what made him finally speak up. What did he say? What kept him quiet in the first place? And why should we care so much abut his participation grade? The Political Gabfest discusses.