Who Cares What Happened at Slate This Week?
David Plotz ignores weekly newsletter protocol, shares his favorite Slate reads of all time.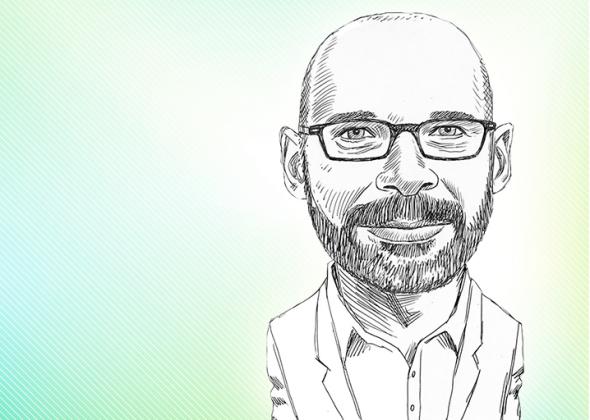 I'm the wrong person to tell you what to read in Slate this week. I stepped down as editor on Monday, which means this is the first time in, oh, 18 years, that I haven't read the magazine critically. So is Ali Griswold's piece on smartphones in restaurants any good? I don't know! Readers are raging about Jordan Weissmann's account of a Comcast customer service call gone awry—I just scanned the headline. What human foible did Dear Prudence explore this week? Beats me!
Instead, I've spent the whole week in a nostalgic haze about Slate, so let me at least put those tears to use by sharing a few of my favorite deep cuts, the old, spectacular pieces that I return to again and again and again. My favorite piece in Slate history is Herb Stein's "Watching the Couples Go By." Herb wrote this in 1997, shortly after his wife of 60 years died, and it is an economist's musing on love. It has the hard, crackling exoskeleton of analytical brilliance that you expect from Slate, but a soft, creamy, heartbreaking center.
I could fill an entire book with favorite Seth Stevenson stories. Maybe the funniest is "Extroverted Like Me," his diary of taking Paxil to overcome his shyness. Don't miss the part about "delayed orgasm"!
Slate has a proud history of enlisting famous people down on their luck to write for us. Perhaps the best example was when we sent Henry Blodget, just coming off his troubles, to cover the Martha Stewart trial. He began like this: "Given the current state of my reputation … readers may want to take everything I say with a grain of salt."
Disaster helped produce some of Slate's best journalism. Rebecca Liss' piece about the Marine who found the last two survivors of the World Trade Center attack is so moving and odd that we re-run it every Sept. 11. Blake Bailey was driven from his home by Hurricane Katrina: His piece about the poet who rescued him will make you weepy.
How to pick a favorite Christopher Hitchens piece? Or Mike Kinsley piece? Or Jacob Weisberg piece? I tried. And tried. And tried.
Let me finish with what is undoubtedly the wrongest piece in Slate history. In 1996, a Slate writer spent a month reporting on White House geography, Secret Service techniques, and presidential logistics, and concluded that it was impossible for the president to commit adultery. I give you "Could Clinton Cheat?" by David Plotz.