Win a Copy of My Ántonia
Penguin Classics is helping Slate Plus members celebrate the next selection in Slate's Year of Great Books.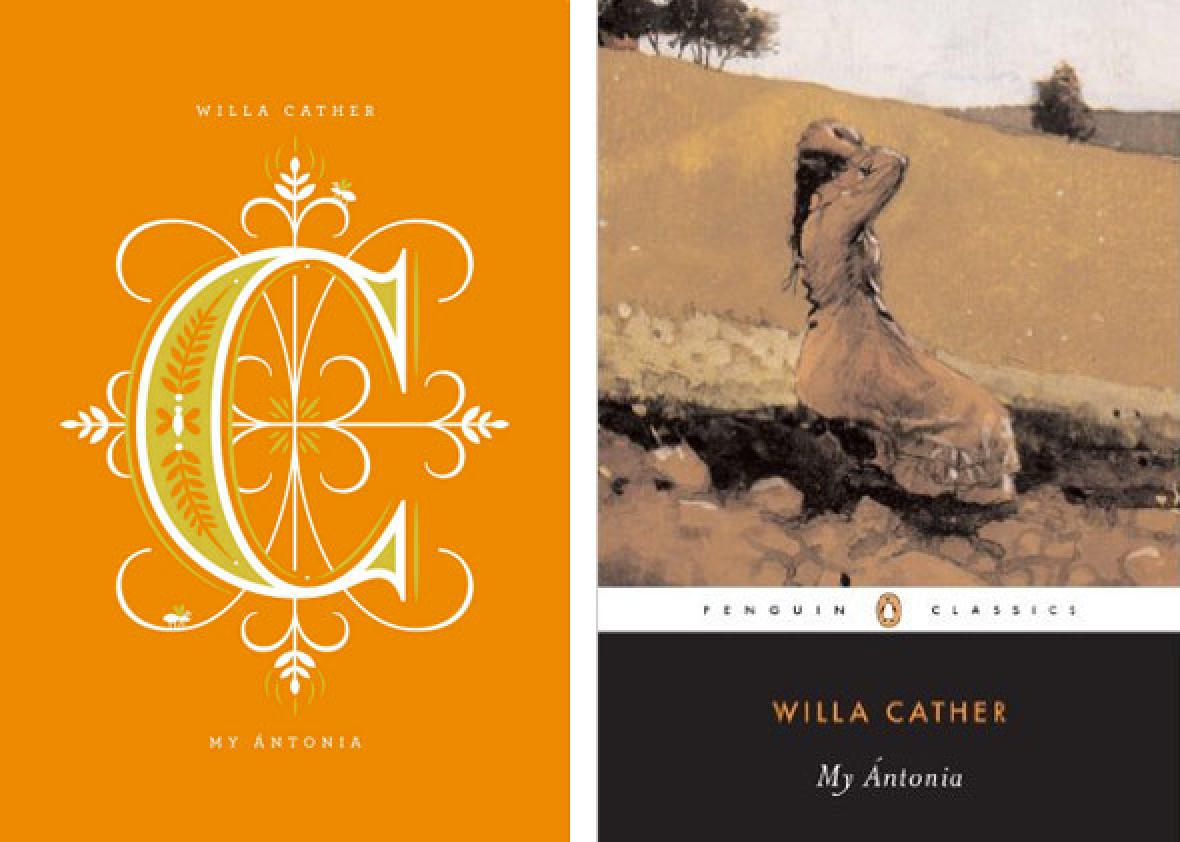 Update, May 18, 2016: All copies have been claimed and will be mailed out in the next few days.
Our members have spoken! The third selection in Slate's Year of Great Books is My Ántonia, Willa Cather's novel about a Bohemian family's pioneering life in the American West. (See the complete voting results here.) And to help celebrate, Penguin Classics is giving Slate Plus members a chance to win a free copy of the book!
We're giving away 20 copies of each of the two beautiful editions published by Penguin Classics. To win, email your address to plus@slate.com with "My Antonia" in the subject line and let us know which edition you most covet:
Black Spine: The standard paperback edition, illustrated by W.T. Benda.
The details: Make sure you're emailing from the address associated with your Slate Plus membership. U.S. residents only. One entry per Slate Plus member. The first 20 emails we receive requesting each edition will win. Good luck!
In the meantime, happy reading! Join the discussion in our private Facebook group, and in two months we'll reconvene for a podcast discussion with Laura Miller and TV critc Willa Paskin.
To access all features of this Slate Academy, or to learn more about enrolling, visit Slate.com/GreatBooks.