What Should We Read Next?
Help us choose the next book in a Year of Great Books.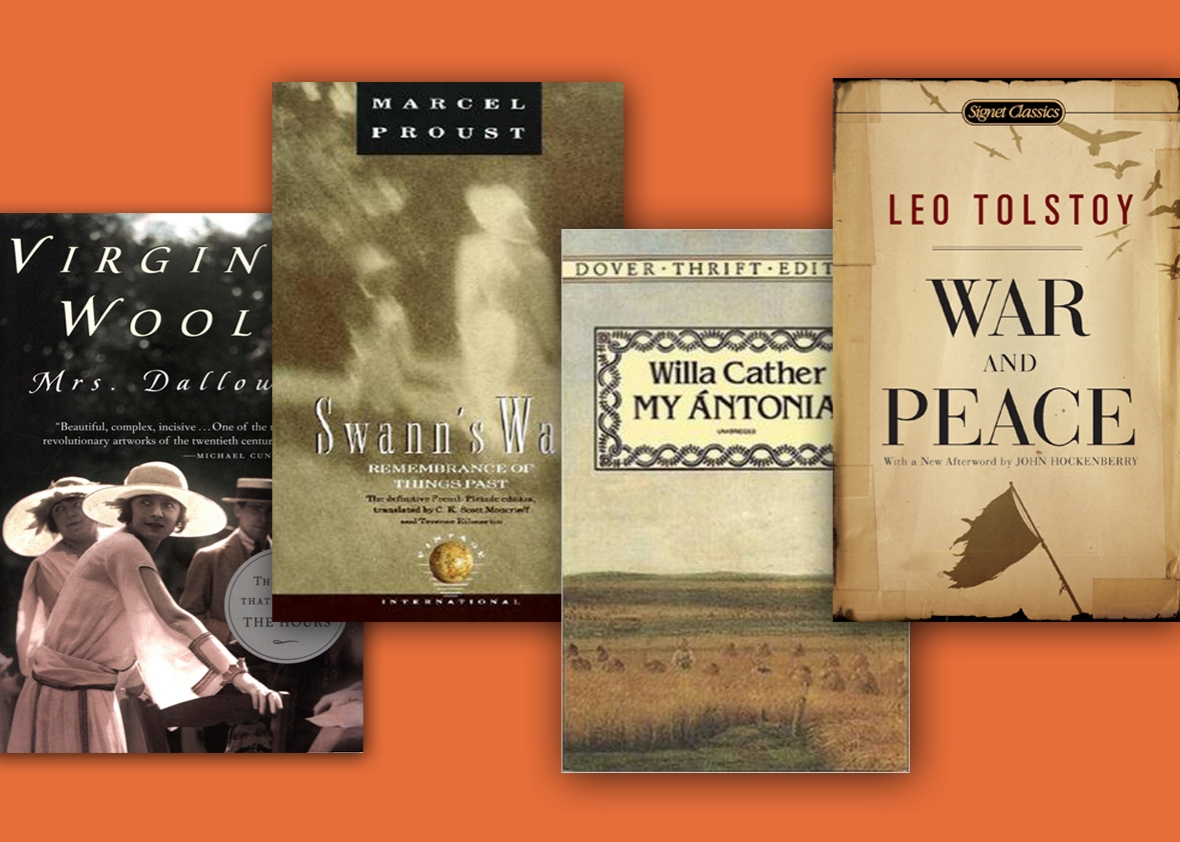 It's time to choose the third selection in our Year of Great Books. This time, Laura Miller and Academy members will be reading alongside Willa Paskin, Slate's TV critic. Before casting your ballot further down the page, here are some things you should know about Willa's reading life:
Willa has ambitious reading tastes, partly to compensate for her day job: "I watch enough stuff that hits the pleasure button."
She doesn't own an e-reader. The last time she tried to read War and Peace, she sawed her copy into three parts to make it easier to carry around.
She has less patience for postmodern novels that are "encumbered with angst about being a novel."
She's a new mom! (So she's busy.)
In the audio player below, hear Laura and Willa nominate four candidates for the next selection in this different kind of book club.
If you're enrolled in this Slate Academy series, you can vote below on which book Laura and Willa should discuss on the third episode of the podcast. (If you're not yet enrolled, sign up at Slate.com/GreatBooks.)
And if you're still working on Jane Eyre, our second selection—we might be able to help! To celebrate this Slate Academy series, Audible is giving Slate Plus members a special gift: a complimentary audiobook of Jane Eyre, brilliantly performed by Thandie Newton. Click here to claim your audiobook. And don't miss Laura Miller and Jacob Weisberg's discussion of Jane Eyre.
Episode Three: The shortlist
Mrs. Dalloway by Virginia Woolf
Virginia Woolf's first masterpiece pioneered stream-of-consciousness storytelling to describe a day in the life of a London society hostess and the breakdown of a World War I veteran.
My Ántonia by Willa Cather
Willa Cather's novel tells the story of two pioneer children on the Nebraska prairie. "No romantic novel ever written in America, by man or woman, is one half so beautiful as My Ántonia," wrote H. L. Mencken.
Swann's Way by Marcel Proust
The first volume of Proust's novel of memory In Search of Lost Time, which Harold Bloom described as "widely recognized as the major novel of the twentieth century."
War and Peace by Leo Tolstoy
Leo Tolstoy's epic charts the French invasion of Russia through the stories of five aristocratic families. It has often been called the greatest novel of all time.
Subscribe to our Year of Great Books newsletter to receive updates about the series.
To access all features of this Slate Academy, or to learn more about enrolling, visit Slate.com/GreatBooks.