The "Mining the Past" Bonus Segment
Julia Turner, Dana Stevens, and Stephen Metcalf discuss Laura Bennett's critique of the personal essay and share their favorite examples.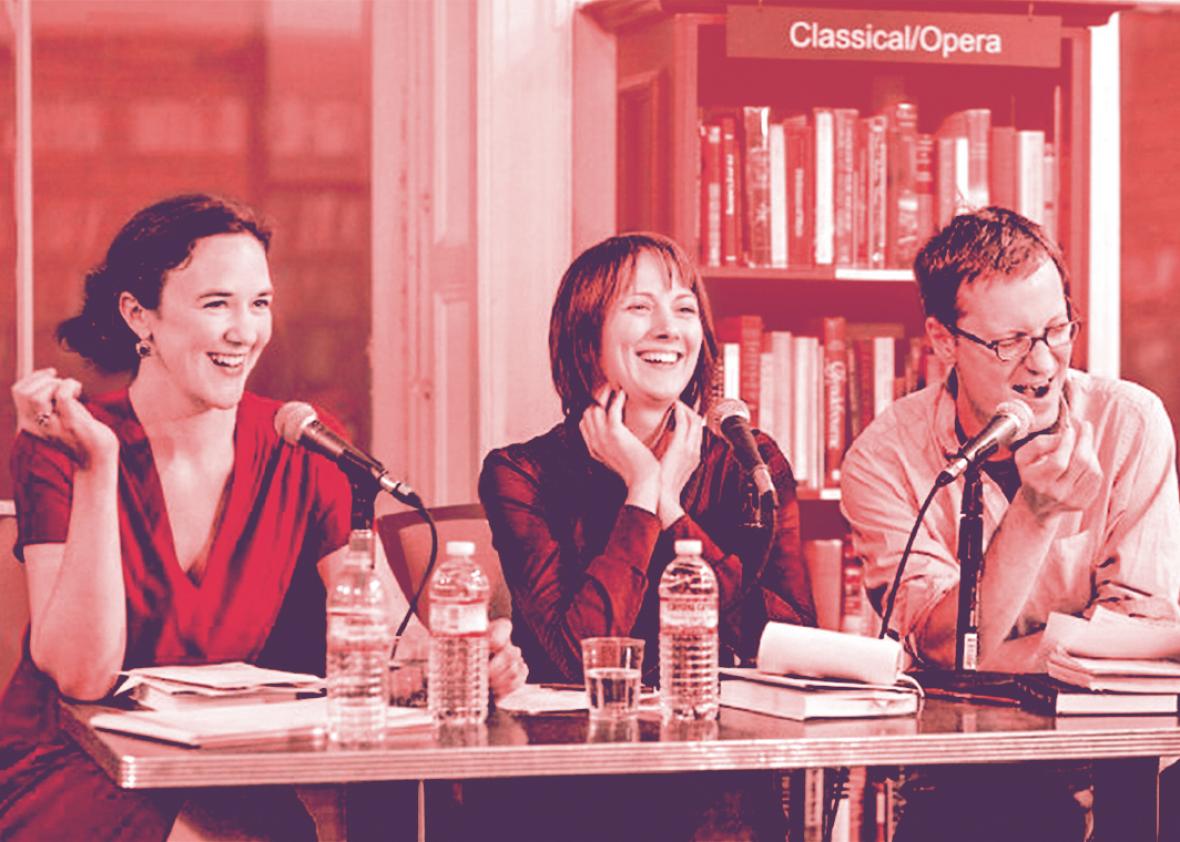 The first-person narrative essay has a long emotional history with the Internet. In this week's Culture Gabfest Slate Plus bonus segment, Julia Turner, Dana Stevens, and Stephen Metcalf muse over senior editor Laura Bennett's popular piece, "The First-Person Industrial Complex," and share their favorite first-person narrative essays. From Joan Didion to George Orwell, the Gabsters praise essays that they've found particularly powerful—and highlight what they like most about the form.
Here's what the other podcasts spoke about in their Slate Plus bonus segments from the past week:
On this week's Political Gabfest, John Dickerson, Emily Bazelon, and David Plotz are live from San Francisco! The crew answers fan questions about Syrian immigrants seeking asylum, the political capabilities of businessmen, and more.

On this week's edition of Hang Up and Listen, Stefan Fatsis, Josh Levin, and Mike Pesca chat with Fox Sports field reporter Ken Rosenthal about his experiences in print and television journalism, and also get some important tips on bow tie fashion.