The Live From San Francisco Edition
Listen to Slate's show about the second Republican presidential debate and the possible government shutdown. Plus, a conversation with productivity guru Merlin Mann.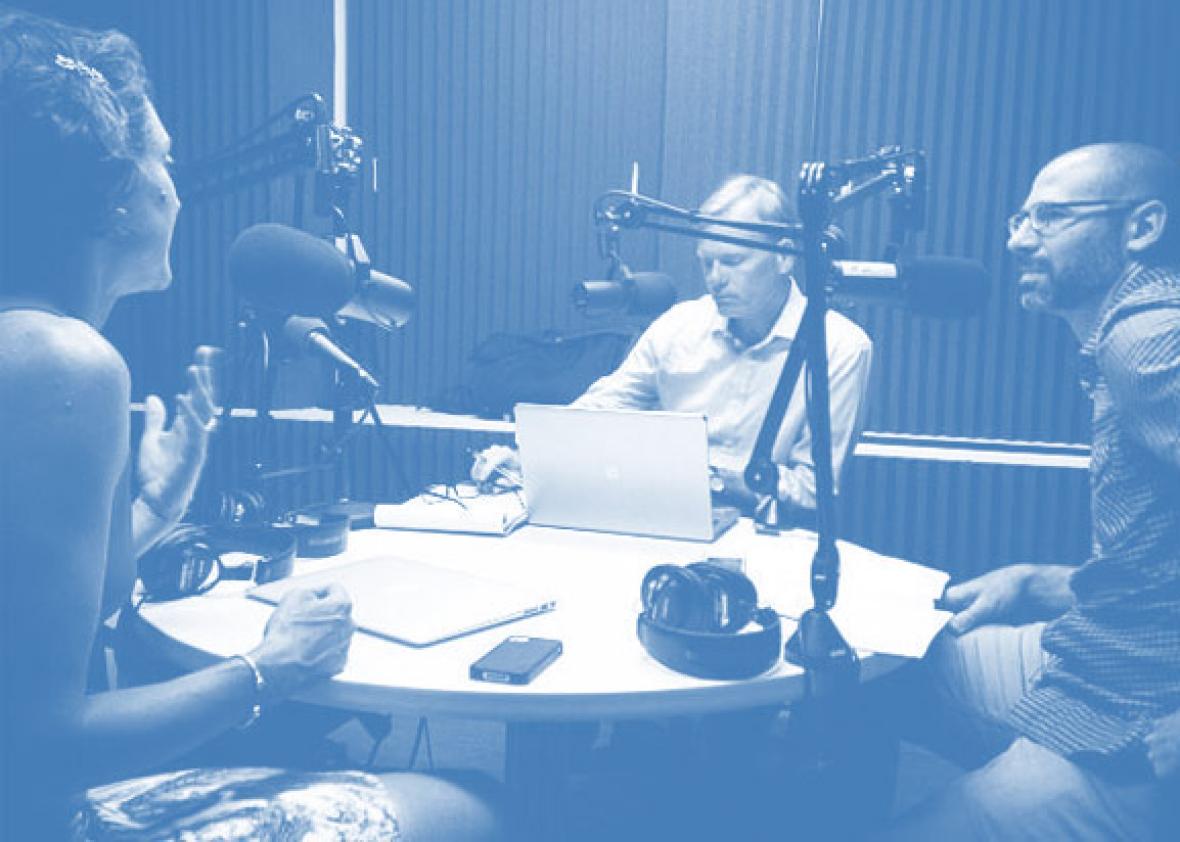 Become a fan of the Political Gabfest on Facebook. We post to the Facebook page throughout the week, so keep the conversation going by joining us there. Or follow us @SlateGabfest (#heygabfest)! The email address for the Political Gabfest is gabfest@slate.com. (Email may be quoted by name unless the writer stipulates otherwise.)
The Slate Political Gabfest is sponsored by Goldman Sachs. Get information about developments currently shaping markets, industries, and the global economy on the firm's podcast—Exchanges at Goldman Sachs—available on iTunes.
And by Harry's, the shaving company that offers German-engineered blades, well-designed handles, and shipping right to your door. Visit harrys.com for $5 off your first purchase with the promo code GABFEST.
And by Bonobos. Bonobos takes the pain and hassle out of finding stylish clothes that fit. For a limited time, all new customers can get 20 percent off their first order at Bonobos.com/gabfest. Discover the difference that an expertly crafted, better-fitting wardrobe can make.
To listen to the discussion, use the player below:
On this week's Slate Political Gabfest Emily Bazelon, John Dickerson, and David Plotz discuss the second round of Republican debates and how each candidate performed, and the potential government shutdown over Planned Parenthood funding and what it means for the 2016 election. They also talk to writer, speaker, and broadcaster Merlin Mann about time, attention, and productivity.
Here are some of the links and references mentioned during this week's show:
Topic ideas for next week? You can tweet suggestions, links, and questions to @SlateGabfest (#heygabfest). (Tweets may be quoted by name unless the writer stipulates otherwise.)
Podcast production by Mike Vuolo. Links compiled by Tarik Barrett.