Survey Says
We answer your questions from our member survey.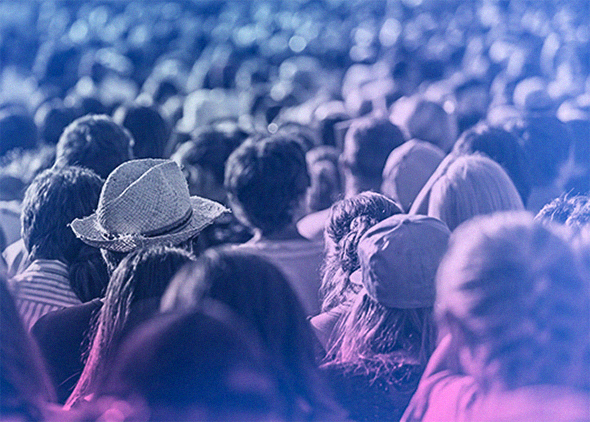 Wow—more than 20 percent of all members completed our recent survey about Slate Plus. That's a great response rate, one that speaks to your commitment to helping us build a better Slate. So, thanks! We really appreciate your support.
We have big, evolving plans for Slate Plus. We want to keep some of those plans a surprise, but in the meantime, here are some answers to the questions we saw most often in the survey feedback. (And some pretty charts!)
Why can't I access Slate Plus in the Slate app?
Soon! It's on the way! "We're working on integrating Slate Plus into the iOS applications right now. Soon you'll be able to use those apps to both sign up for membership and to read Slate Plus content. It's one of the development team's top priorities in Q4," says Chris Schieffer, the Slate product manager responsible for apps.
Are you planning to add more members-only content to the offer?
Yes. For one thing, we're working on several Slate Academies. We're envisioning these as educational surveys of a topic—sort of a university 101-level course that has podcast, video, and written elements. We've done a few similar projects in the past, like Manners for the Digital Age or the Negotiation Academy. Let us know if you have any ideas.
We're also hoping to try a Slate Plus book club. Frankly, there are lots of book clubs out there already, so part of the challenge is figuring out how we could offer something new. Again, ideas welcome.
And we plan to build more Slate Plus bonus content around our long-form "Fresca" projects.
Any other plans for Slate Plus?
We're planning some technology investments that should improve our members' reading experience throughout the site.
For example, soon you might be able to save a Slate article for later reading. "Since the launch of Slate Plus, a number of members have asked us to better integrate the site with a service like Instapaper, Kindle, or Pocket," says Heidi Strom Moon, the product manager for Slate Plus. Around 61 percent of survey respondents agreed that such a benefit would be valuable, and the tech team is now making plans to make this feature available for our members.
That also an example of how we're hoping Slate Plus evolves in a member-driven direction. "One thing that excites me about membership is that it should help our tech team become more responsive to our readership," says David Stern, Slate's director of product.
The tech team has some other plans in the works. They're building a mechanism that will allow you to purchase Slate Plus as a gift for friends or family. Longer term, we're also exploring improvements to members' commenting experience and ways of further limiting members' interaction with advertising on the site.
Can you please give me more control over my podcast feed?
We've heard this feedback, and we're working on a solution. It's worth explaining how we got here. After we launched, we heard one request more often than any other: "Make the other shows available in the Slate Plus podcast feed." So we worked hard to add the full roster of Slate shows to the feed. Unfortunately, as we've added shows, other members have told us that the feed feels too busy. We solved one problem and created another.
Longer term, we are working on a technical solution that would allow you to choose which shows you subscribe to within the Slate Plus feed. Since that won't happen right away, here's one suggestion for the meantime. If you want to prevent new episodes from downloading automatically, it's worth exploring your podcast player's settings area. Most players will allow you to decide whether new episodes download automatically. You'll find some more info about this on our podcast instructions page.

Good news, though! The Slate Plus feed is now available in the Stitcher app -- which is a good option for managing the feed. More information here.
I'm having a problem with X. Why haven't you solved it yet?
We're a work in constant progress. When you encounter technical bugs on the site, please email us at plus@slate.com.
We're not blowing you off. Here's exactly what happens when you email us:
At least one person reads every email we receive.
We keep a record of open complaints and problems. When we see the same kind of report emerge more than once, we try to recreate the problem on our own computers and browsers.
Once we're able to replicate the problem, we estimate how many people may be experiencing the same problem. If we know the problem is affecting the latest version of certain browsers or operating systems, we assume it's a problem that may affect a large percentage of our members. Our tech team makes resolving those kinds of problems an immediate priority.
On the other hand, it can take us slightly longer to resolve a problem that affects older browsers or operating systems. The problem still makes its way on to our tech team's to-do list, but we do give more priority to problems that affect the greatest number of members. We hope you agree with our logic.
There are some other things you can do if you're experiencing a technical problem:
Try using a different browser. And make sure that your browser and operating system are updated.
Try to replicate the problem on another device.
Raise your question in the comments area of our FAQ page or the podcast instructions page. Sometimes other members can help you.
When you email us, give as much information as you can about the error and your computer equipment. And feel free to nudge us if we don't reply after a few days.
We hope that makes our process a little clearer. If you experience a technical problem, thanks for your patience and membership. We hope you understand that we're doing the best we can.