Slate Plus Sneak Peek: The Walking Dead Podcast
A spoiler-filled discussion of Episode 4.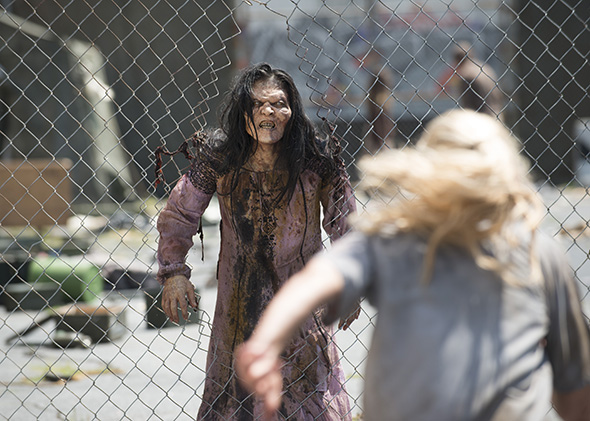 This Slate Plus Walking Dead bonus podcast is free to all Slate readers and listeners to introduce you to our membership program, Slate Plus. To listen to future episodes, consider becoming a member. You can try Slate Plus free for two weeks.
The Slate Plus Walking Dead podcast recap and spoiler special is hosted by Mike Vuolo and Chris Wade. Mike is the host of Lexicon Valley and a senior producer for Slate podcasts. Chris is a producer for the Slate Video team.
This week, Mike and Chris discuss Episode 4, "Slabtown." To listen to previous episodes of the podcast, click here. Be forewarned: we'll do our best to make this a weekly recap, but we might miss a week or two.