The Walking Dead Podcast
Listen to an early release of Slate's recap of the Season 5 finale, "Conquer."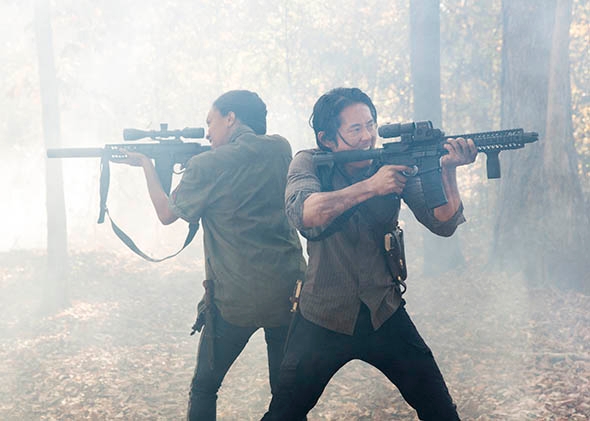 This week, Mike and Chris discuss the Season 5 finale, Episode 16, "Conquer." Early access to Slate's Walking Dead podcast is part of your Slate Plus membership.
Mike is the host of Lexicon Valley and a senior producer for Slate podcasts. Chris is a producer for the Slate Video team. Be forewarned: We'll do our best to make this a weekly recap, but we might miss a week or two.
For more info on how to subscribe to the Slate Plus podcast feed, go here. For the second half of Season 5, Slate Plus members will have early access to the podcast. Approximately 24 hours after the podcast has been published for members, we'll allow nonmembers to access the latest episode.
Slate Plus members can also leave questions and comments for Mike and Chris in the comments area below. We're republishing this article page after we post each week's new podcast—that means this comment thread will remain open and continous for the entire Walking Dead season.