Slate Voice: "Santa Should Not Be a White Man Anymore"
Aisha Harris reads her piece on giving St. Nick a makeover.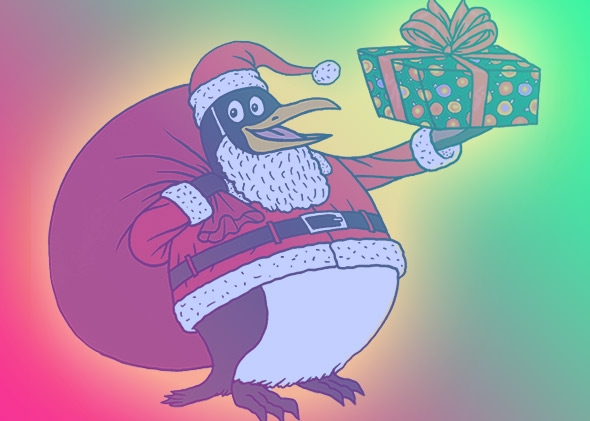 As membership grows, we're reprinting some of Slate Plus's greatest hits. This article was originally published on December 22, 2014.
This content is free to all Slate readers to promote our new membership program, Slate Plus. Join Slate Plus to get bonus segments on our most popular podcasts, behind-the-scenes content, discounts on merchandise and live events, and more. Try Slate Plus free for two weeks! Go to slate.com/plus to sign up.
Aisha Harris is a Slate staff writer and the author of "Santa Should Not Be a White Man Anymore," which was originally published in Slate in 2013. In this Slate classic, Harris makes the case for replacing Santa Claus with a penguin.
Listen to her read her piece here.
A Slate Plus Special Feature:
Give the Gift of Slate Plus
No wrapping required! Give the gift of Slate Plus to another Slate fan in your life and they'll receive all the benefits of membership: ad-free podcasts, bonus podcast segments, single-page articles, behind-the-scenes content, and so much more. Give Slate Plus today.

For info on how to subscribe to the Slate Plus podcast feed, go here.