How Will We Remember Peyton Manning?
Have recently resurfaced scandals stained the football hero's retirement?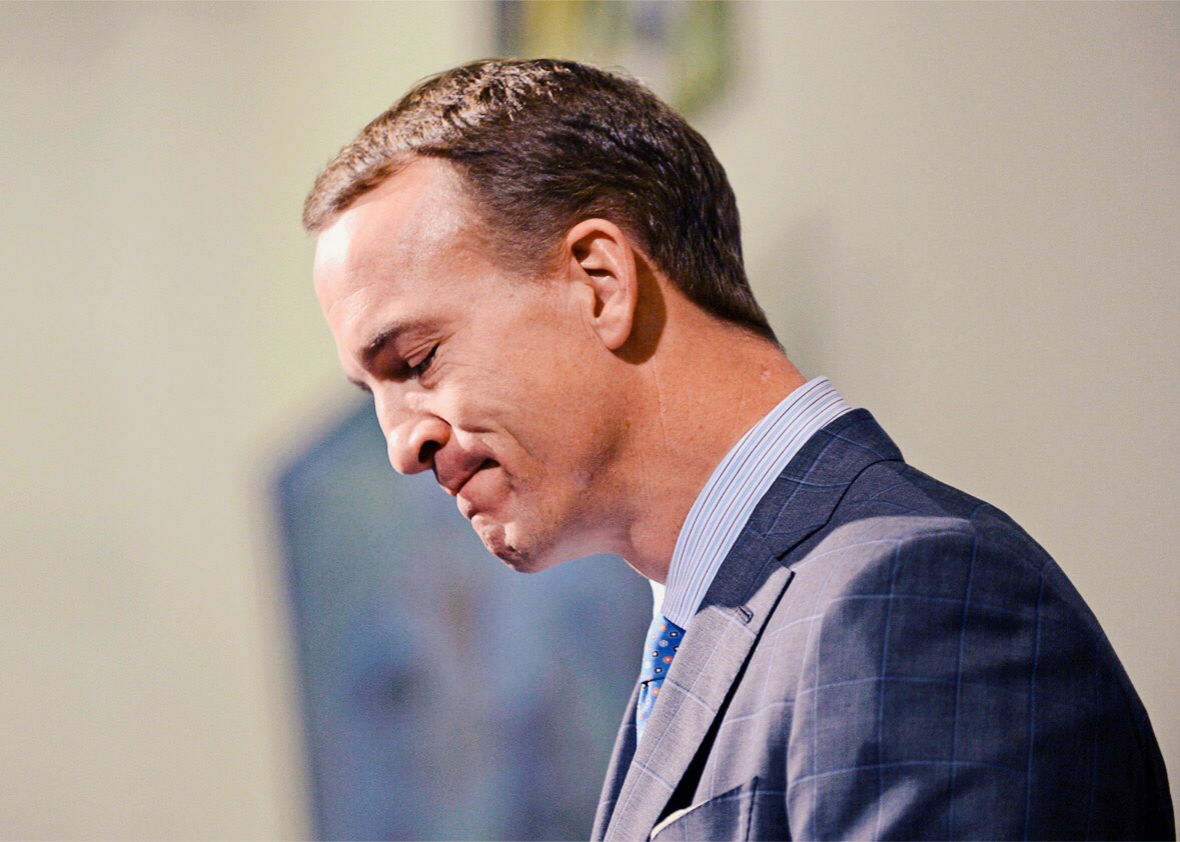 On this week's Hang Up and Listen Slate Plus bonus segment, hosts Stefan Fatsis, Josh Levin, and Mike Pesca discuss whether old allegations of sexual assault against Peyton Manning, as well as new drug allegations, will tarnish his squeaky clean image and retirement. How should we remember the sports hero as he steps off the field for good? And what will life-after-football be like?