Why We Love U.S. Women's Soccer So Much Right Now
Hang Up and Listen breaks down what puts the kick in the team's chemistry.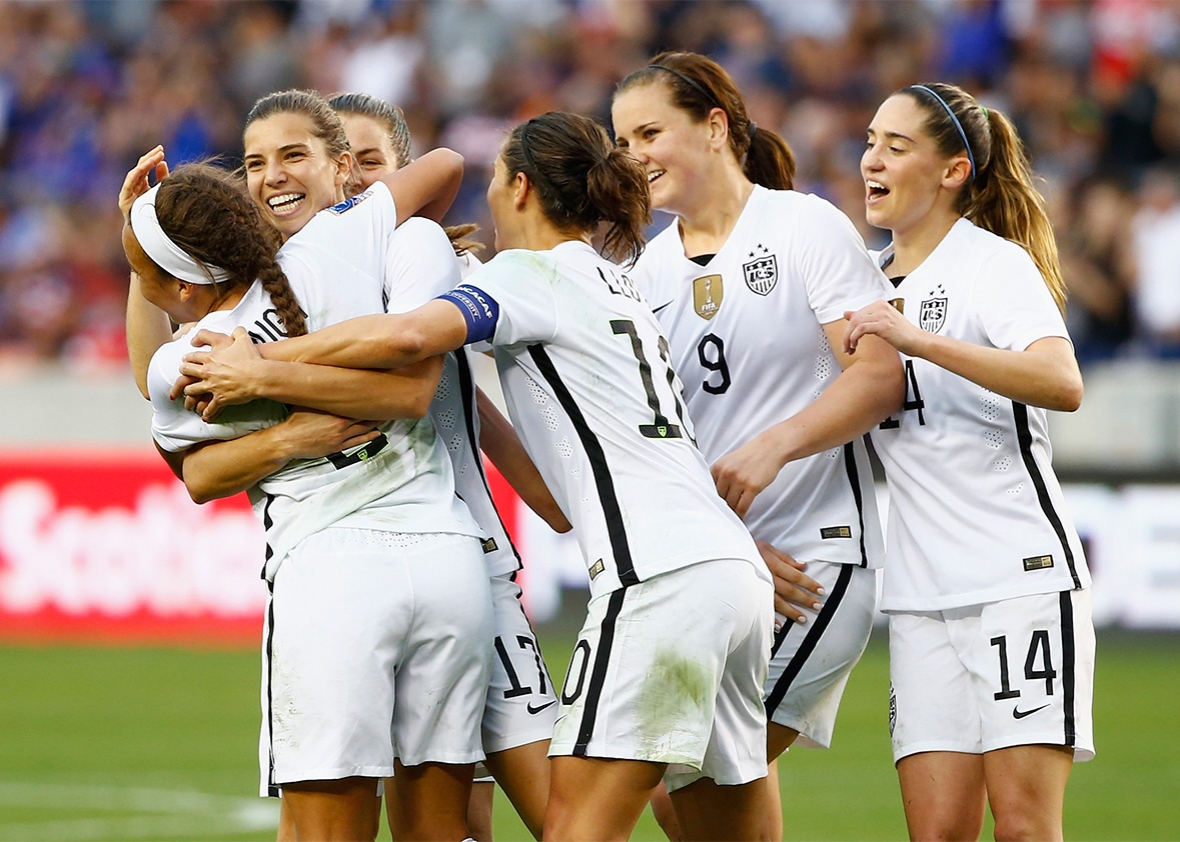 On the most recent Hang Up and Listen Slate Plus bonus segment, hosts Josh Levin and Stefan Fatsis break down the women's national soccer team lineup. What is it about this team that's won America's heart? And what does their performance say about the U.S. Soccer program? The Hang Up and Listen crew discusses. Plus, what do our hosts think of the men's team and how they stack up to their female player counterparts? Tune in to find out.