The "Classic, Irrational New York Exuberance" Bonus Segment
The Hang Up and Listen crew discusses the hype over Kristaps Porzingis and his extraordinary height.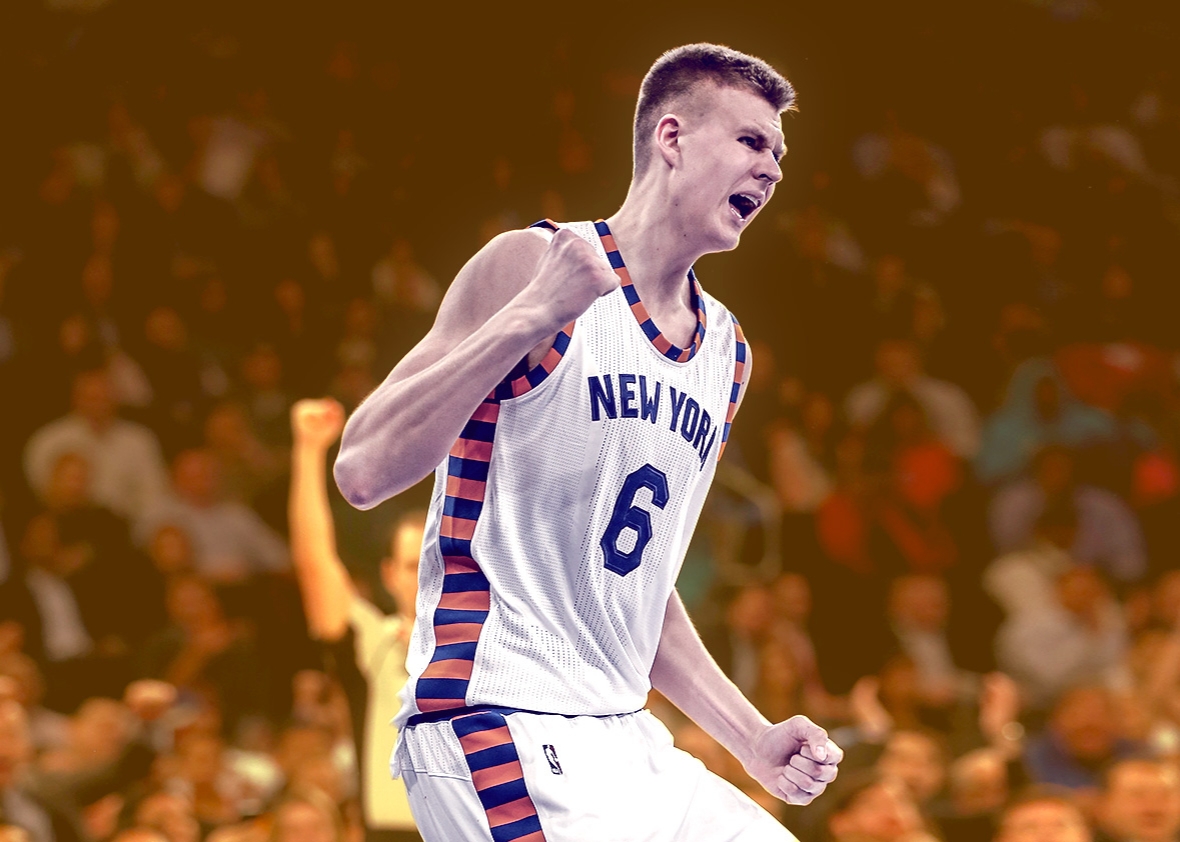 This week on the Hang Up and Listen Slate Plus bonus segment, hosts Mike Pesca, Stefan Fatsis, and Josh Levin discuss the 7-foot-3 Knicks player Kristaps Porzingis. The fourth overall pick for the NBA draft, Porzingis' performance has placed him in the national limelight. But how does his height influence his gameplay? Is there an "exaggeration factor" among the fans of the 20-year-old Latvian star? Is his success on the court tied to his agility, his height, or both?