The "Galactic Senate Makes No Sense" Bonus Segment
The Political Gabfest hosts analyze the symbolic role of Star Wars in American politics.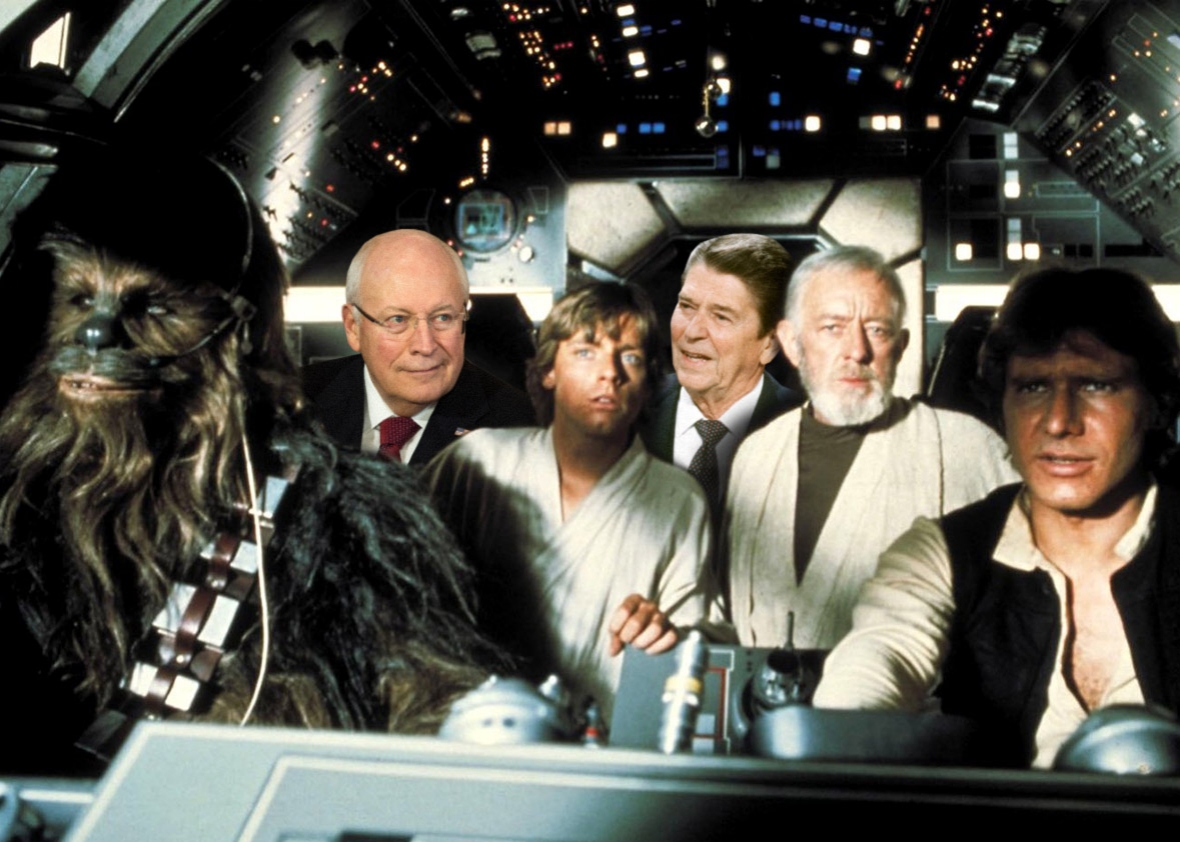 This week on the Political Gabfest Slate Plus bonus segment, hosts Emily Bazelon, John Dickerson, and David Plotz welcome the new release of Star Wars: The Force Awakens and discuss how the Star Wars series has been used in the past in American politics.
When Ronald Reagan and Dick Cheney used themes from the films to speak to their audiences more effectively, did their political metaphors work? Can we apply ideas defined by good and evil to our own world? Is there room for moral complexity? Besides, aren't good and evil related?