The "One Drop of This Blood Situation" Bonus Segment
The Political Gabfest crew dips into an ethical bloodbath about lawful coercion.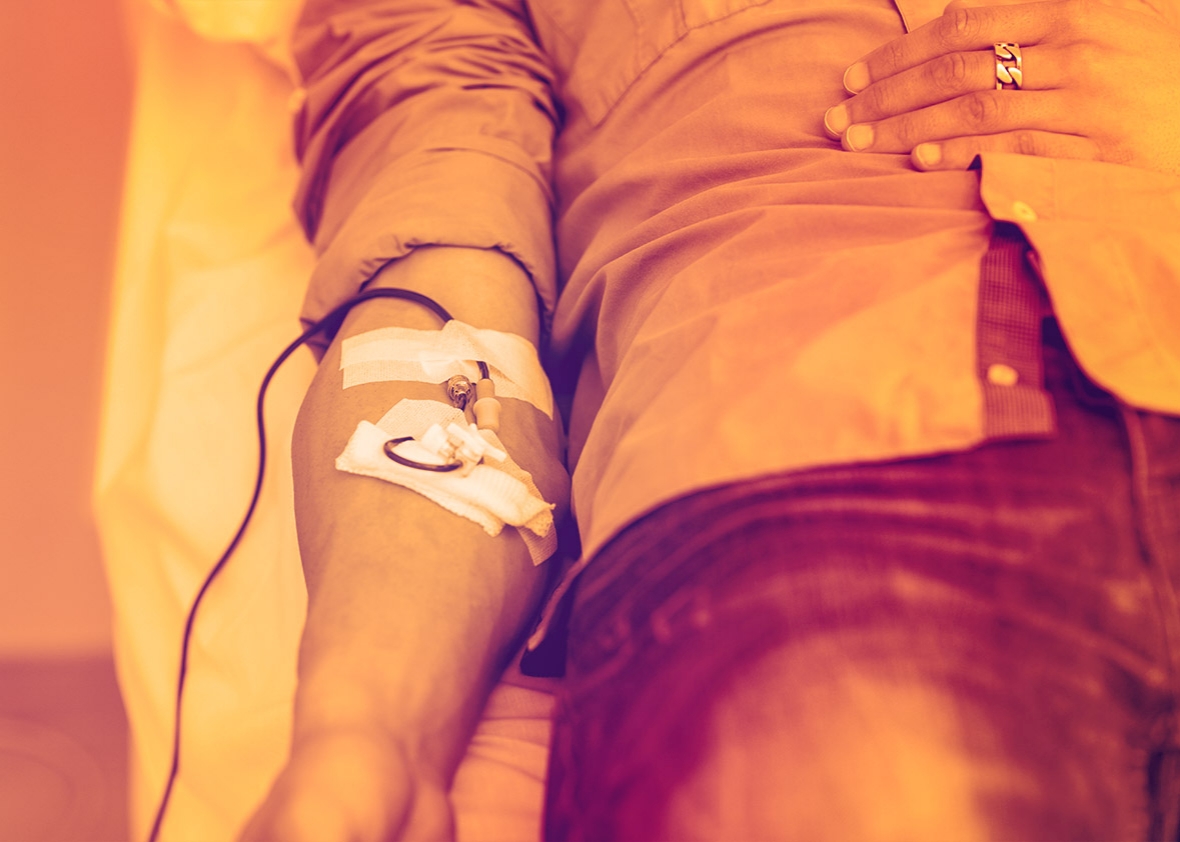 Recently, a New York Times article covered the Alabama judge who announced that offenders unable to afford their fines could pay in blood donations instead. On this week's Slate Plus Political Gabfest bonus segment, hosts David Plotz and Emily Bazelon chatter over this out-of-left-field alternative to incarceration. Is this an altruistic effort to create public good or a grotesque intrusion of the body? Shouldn't the consequences of illegal activity make people safer, not at further risk for disease or personal harm? Or should we consider creatively coercive ways to punish people and provide a service to the community?