The "Guide and a Goad" Bonus Segment
The panelists answer a question from a Slate fan about metaphors.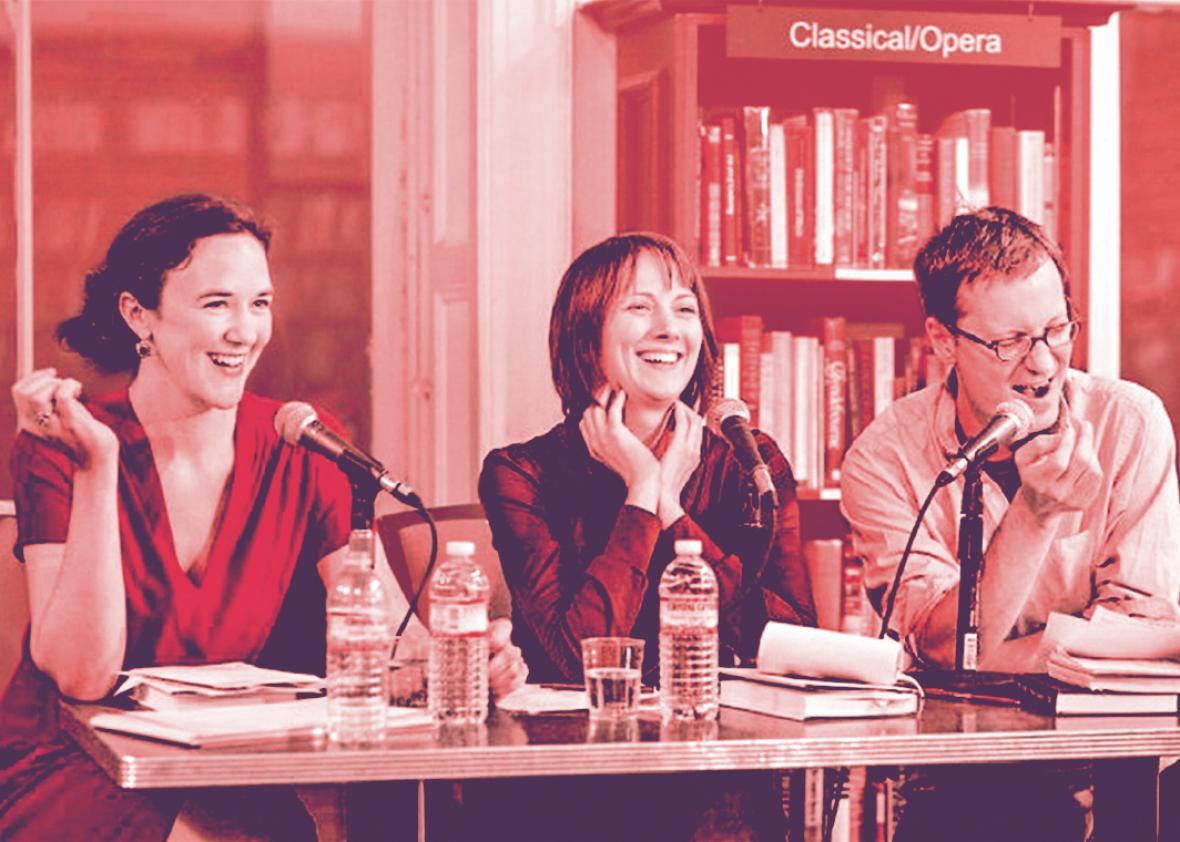 This week on the Slate Plus Culture Gabfest bonus segment, hosts Stephen Metcalf, Dana Stevens, and Julia Turner discuss a fan question: "Do you have a favorite metaphor?" The Gabfesters muse over the interesting inquiry, citing a French poet, nautical themes, and plastic wrap. What inspires and defines the personalities of Slate's Culture Gabfest? Tune in to find out.
Here's what the other podcasts discussed on the Slate Plus bonus segments from the past week:
On Hang Up and Listen, hosts Stefan Fatsis, Mike Pesca, and Sports Illustrated senior editor Emma Span chat about Jessica Mendoza, the MLB's first female postseason analyst, and the sexist responses she received after her debut.
On the Political Gabfest, hosts Emily Bazelon, John Dickerson, and David Plotz chatter about the influence of accents in presidential campaigns and America's preference for certain speech patterns.