The "Subliminal Plagiarism" Bonus Segment
Julia, Dana, and Jessica discuss influence, plagiarism, and borrowing.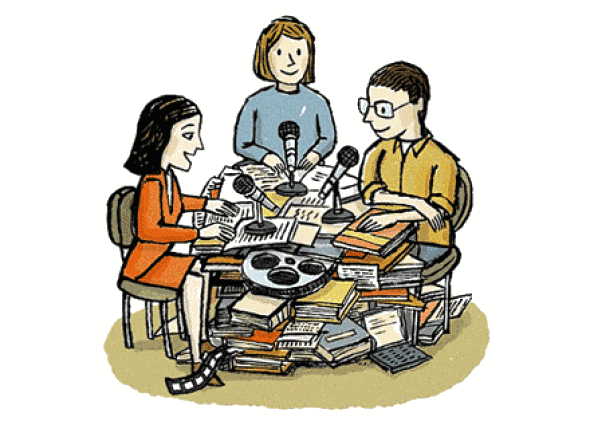 Is plagiarism over because of the Internet? And does subliminal plagiarism really exist? And is unconscious plagiarism really a thing? In this week's Slate Plus bonus segment, Julia, Dana, and editor Jessica Winter discuss journalistic copycats and their own very real anxieties about influence, plagiarism, and borrowing.
For info on how to subscribe to the Slate Plus podcast feed, go here.
Here's what the other podcasts spoke about in their Slate Plus bonus segments from the past week:
On Hang Up and Listen, Stefan, Josh, and Mike discuss the best strategy for watching the NCAA Tournament and preventing basketball overload.
On the Political Gabfest, John, David, and Julia Ioffe answered questions submitted by listeners on Facebook.