A John Roberts Roundup
The latest information on the Supreme Court nominee.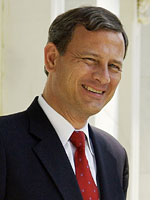 Slate gathers the Web's best articles and resources on John G. Roberts Jr., President Bush's nominee for the Supreme Court. This space is updated regularly, with the newest pieces appearing at the top of each section.
Profiles of John G. Roberts Jr.