If You Didn't Catch Our Mad Men Premiere Party
A podcast from our live event, exclusively for Slate Plus members.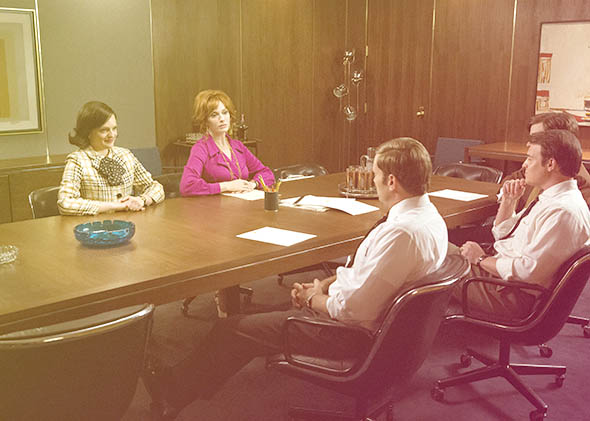 As a member of Slate Plus, you'll get access to exclusive podcast recaps of live events! This podcast is an edited live recording of Slate's conversation about the Season 7 (Part 2) premiere of Mad Men, which took place at our live viewing party at the Bell House in Brooklyn on April 5.
At the event, Slate's editor-in-chief and Culture Gabfest host Julia Turner chatted with Grantland's Wesley Morris, Slate's deputy editor John Swansburg, and Slate culture critic June Thomas about the show's legacy, their favorite characters, and what they hope to see in the final days of Sterling Cooper & Partners.