Boss Will Oremus Around!
Members: Tell Slate's technology writer what outlandish iPhone game to review.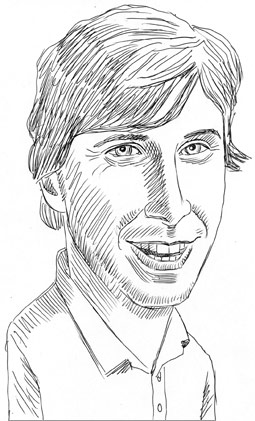 For my first Slate Plus member takeover, then, I'm asking you to assign me a mobile game to try out and review for Slate's Future Tense blog. Below are six of the top-selling games on Apple's iOS App Store, none of which I've tried so far. Vote on which one I should review, or suggest an entirely different mobile game in the comments—preferably an unusual or ridiculous one. I'll download, play, and review the one that gets the most votes.
UPDATE: Polling has closed! I'll be playing (and writing) about A Dark Room very soon.
Goat Rampage: Control a goat run amok, knocking over and trampling everything in your path.
Monument Valley: Manipulate impossible architecture and guide a silent princess through ethereal worlds.
A Dark Room: Wake up in a dark room, build a fire, and make unspeakable decisions to survive in this relentlessly minimalist, text-based, Cormac McCarthy–inspired game.
Plague Inc.: Evolve your pathogen into a deadly plague and see if you can infect the whole world.
Unpossible: Tilt your phone to avoid rapidly oncoming obstacles. Difficulty modes include "futile" and "ultra unpossible."