Aesthetics or Athletics?
The NBA turns heads by showing some leg, and Slate's Hang Up and Listen hosts discuss.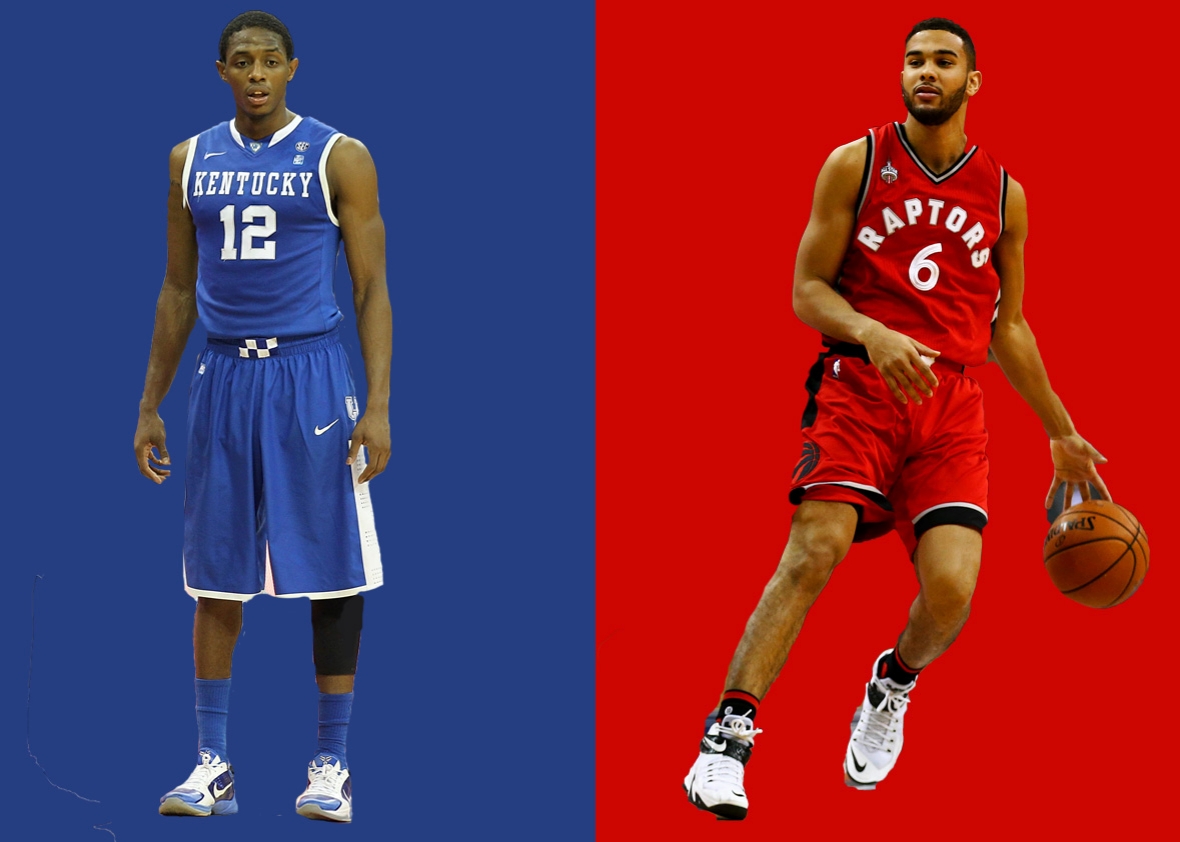 This week on Hang Up and Listen's Slate Plus bonus segment, hosts Stefan Fatsis and Josh Levin are joined by Slate's deputy editor, John Swansburg, to discuss last week's front-page announcement from the Washington Post: Big shorts are officially out of style on the basketball court. But who can we thank for the NBA's new leg show? Players claim shorter shorts are more comfortable—but was "comfort" really the reason for baggy hemlines in the first place?
In this bonus segment, the hosts of Hang Up and Listen discuss this new shorts chapter in the history of basketball fashion.