Slate Voice: "The End of the College Essay"
Students hate writing papers, and professors hate grading them. Should we stop assigning them? Listen to the debate on Slate Plus.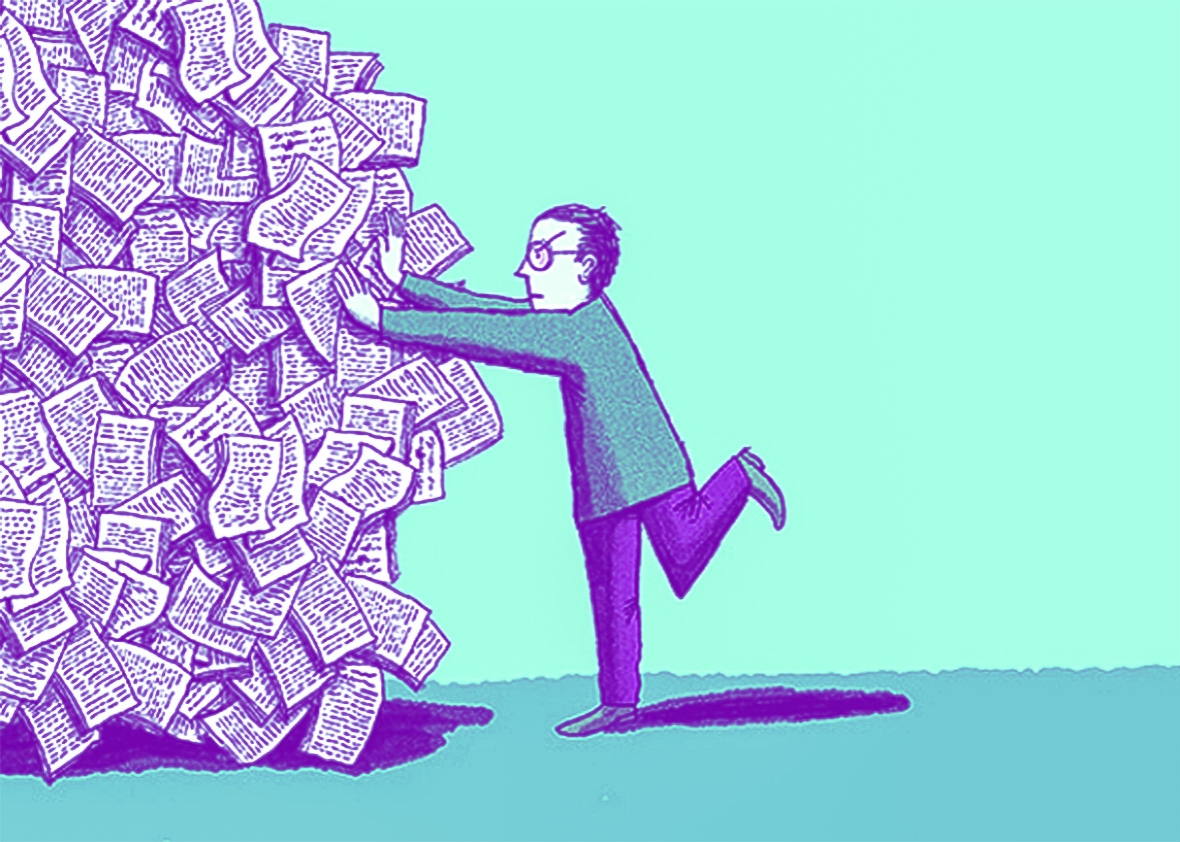 In "The End of the College Essay," Slate's education columnist Rebecca Schuman declares her support for stopping an age-old tradition: assigning papers in required courses. After all, do rough drafts and final edits actually help struggling students? Would exams and oral presentations indicate progress more efficiently? And for all the work it requires from students and professors, has the quintessential college essay finally seen its day?
In this podcast, senior editor Laura Bennett reads Schuman's piece exclusively for Slate Plus members. For more information on how to subscribe to the Slate Plus podcast feed, go here.