Spoiler Special: Before Midnight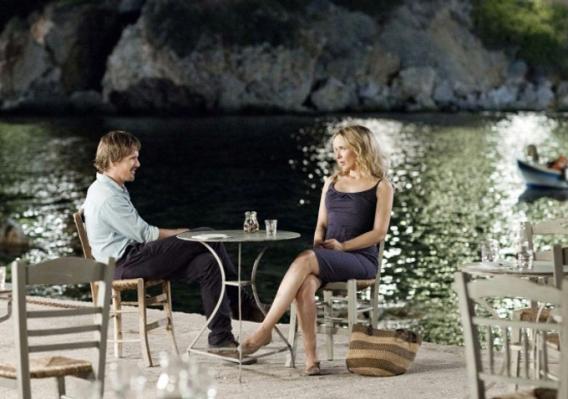 On the Spoiler Special podcast, Slate movie critic Dana Stevens talks in detail about new and forthcoming movies with a guest. You can listen to past Spoiler Specials here, and you can also subscribe to the podcast on iTunes. Note: As the title indicates, each installment contains spoilers galore.

In this week's episode, Stevens is joined by David Plotz and David Haglund to discuss Before Midnight, the follow-up to Before Sunrise (1995) and Before Sunset (2004) directed by Richard Linklater and starring Julie Delpy as Céline and Ethan Hawke as Jesse. Does it live up to the first two movies? Where are the couple now? What are they talking about? And how much do we still care?

These and many other questions are debated in the podcast below. Enjoy.
Advertisement

TODAY IN SLATE
Jurisprudence
Don't Expect Adrian Peterson to Go to Prison
In much of America, beating your children is perfectly legal.
How the Apple Watch Will Annoy Us
A glowing screen attached to someone else's wrist is shinier than all but the blingiest of jewels.