The Undercard: Biden vs. Ryan
The vice president and the Wisconsin congressman go head to head.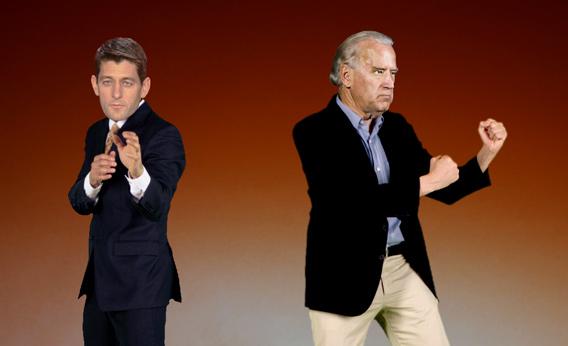 With less than a month to go until Election Day, President Obama and Mitt Romney are preparing for their second of three debates. And as the campaign heads into its final phase, Slate V is rolling out Political Kombat '12, which recounts the story of the 2012 election as a series of videogame fights.
In the latest episode, we pit Vice President Joe Biden against his Republican counterpart, Congressman Paul Ryan.
In Episode 1, Romney faces off against Rick Santorum and Herman Cain. Episode 2 features Romney in a pitched battle against Newt Gingrich and Ron Paul. And the third segment imagines a fight between President Obama and Donald Trump. In the coming weeks, look out for a battle royale between Romney and Obama. Stay tuned.