Riffs and Raffles
Slate's Superfest on Broadway is next week, and you have a chance to win exclusive Slate swag.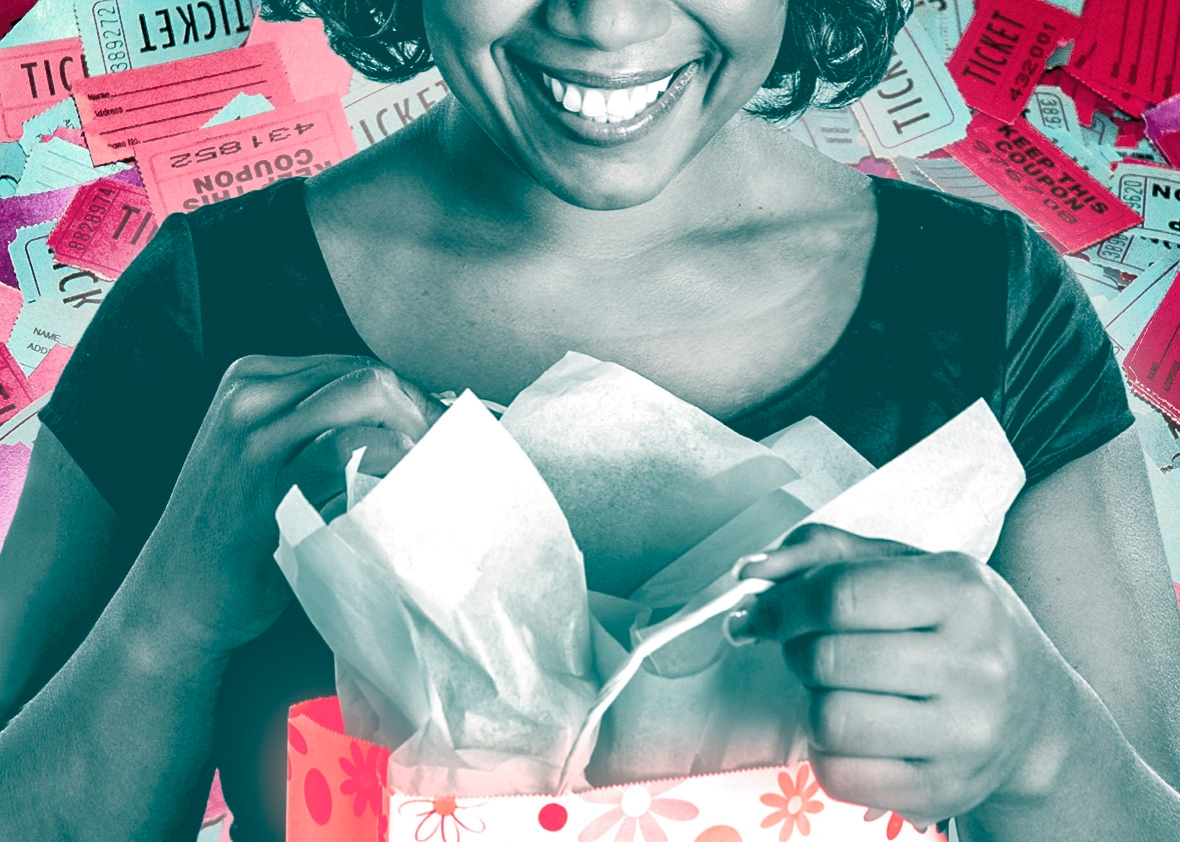 Hey members! Slate's NYC Superfest is less than a week away. So, are you coming?
You definitely don't want to miss this. Get ready for Slate's Broadway debut, featuring its biggest personalities from the Political Gabfest, Culture Gabfest, and Hang Up and Listen. We'll even have special appearances from other Slatesters and the Broadway stars of Hamilton—Daveed Diggs and Leslie Odom Jr.
As a Slate Plus member, you have the chance to win 1 of 3 curated gift baskets, filled to the brim with items selected by our podcasts hosts. What could be inside? Here are some possibilities: John Dickerson's favorite reads, vexillology-themed items from Mike Pesca, Julia Turner's vinyl picks, a signed copy of Stefan Fatsis' book, and of course, assorted Slate swag.
To enter, just email us your first and last name at superfestraffle@gmail.com. We'll announce the winners at the Superfest on Nov. 16.
And don't forget to buy your tickets! As a Slate Plus member, you will receive 30 percent off your ticket purchase. Use your Upcoming Events tool in the Slate Plus dashboard on the right side of the Slate Plus home page to receive your individualized discount code.
We'll see you on Broadway, super fans.