Get Limited Availability Pre-Show Tickets to Slate's Political Gabfest Event in D.C.
Here's how to get pre-sale access to happy hour tickets with the hosts and 30 percent off.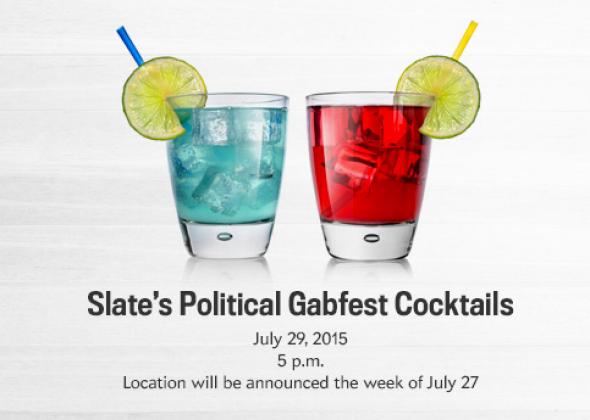 Before the July 29 live taping of the Political Gabfest at the Sixth & I in D.C., hosts David Plotz, John Dickerson, and Emily Bazelon will be in attendance at a private happy hour—and as a Slate Plus member, you get exclusive access to our pre-sale, as well as 30 percent off your ticket purchase.
Each ticket holder will receive one complimentary drink and only 35 tickets are available. The pre-sale for members starts at 1:30 a.m. on Friday, June 26, and will end on Friday, June 26, at 8 p.m.
The happy hour runs from 5–6 p.m. and the private location will be announced via email after your registration is received.
Just use your Upcoming Events tool in the Slate Plus dashboard on the right side of the Slate Plus homepage to receive your individualized discount code.
Here's how to use your Upcoming Events tool: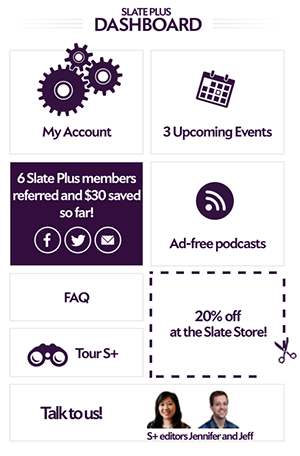 Step 1. You can find your discount code in your Slate Plus dashboard on the righthand margin of this page (desktop); scroll to see it on mobile. Just click on "Upcoming Events."
Step 2. On the ticket page here, you'll see a link for a promotional code. Click the link, type it in, and you'll see the discount. This code is only good for a pair of tickets.