The Empire Podcast, Episode 5
Slate's TV Club reviews the latest episode of Empire, from celebrity musicians, confessionals, betrayal, and more.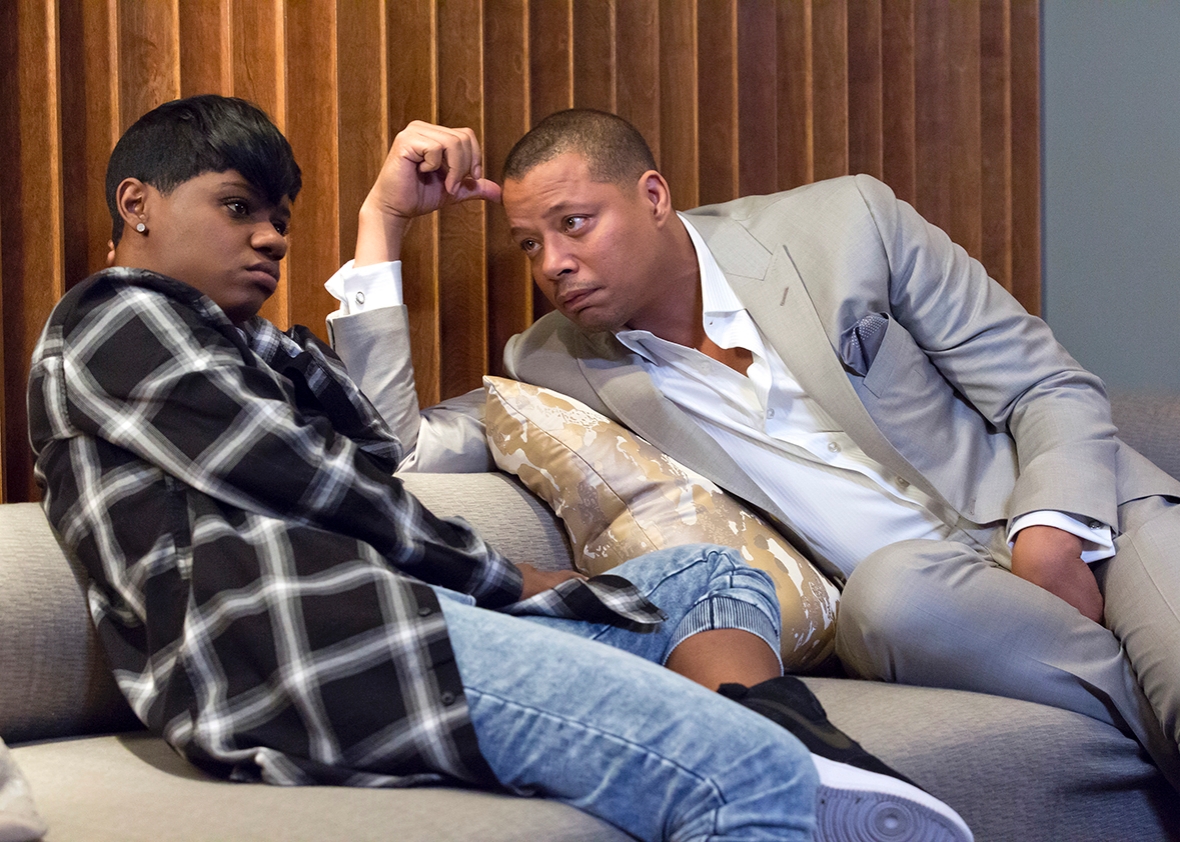 In this week's Slate Plus–exclusive TV Club podcast, Aisha Harris and Derreck Johnson untangle all of the drama from Episode 5, "Be True." Once again, Lucious slithers out from underneath the FBI's thumb, leaving him free to continue being the conniving villain he is: namely, hiring some folks to steal Cookie's music. Meanwhile, Ne-Yo appears as himself to lay down some power ballads—and relationship advice—for Jamal, Hakeem is finally rebuffed by a woman he's interested in, and Andre goes on a confession binge before getting baptized.
Listen to all of the other episodes of Slate's Empire TV Club here.