The Empire Podcast, Episode 3
Slate's TV Club discusses the shifting alliances within the Lyon family, Hakeem's all Latina girl group, Epsiode 3's flashbacks, and more.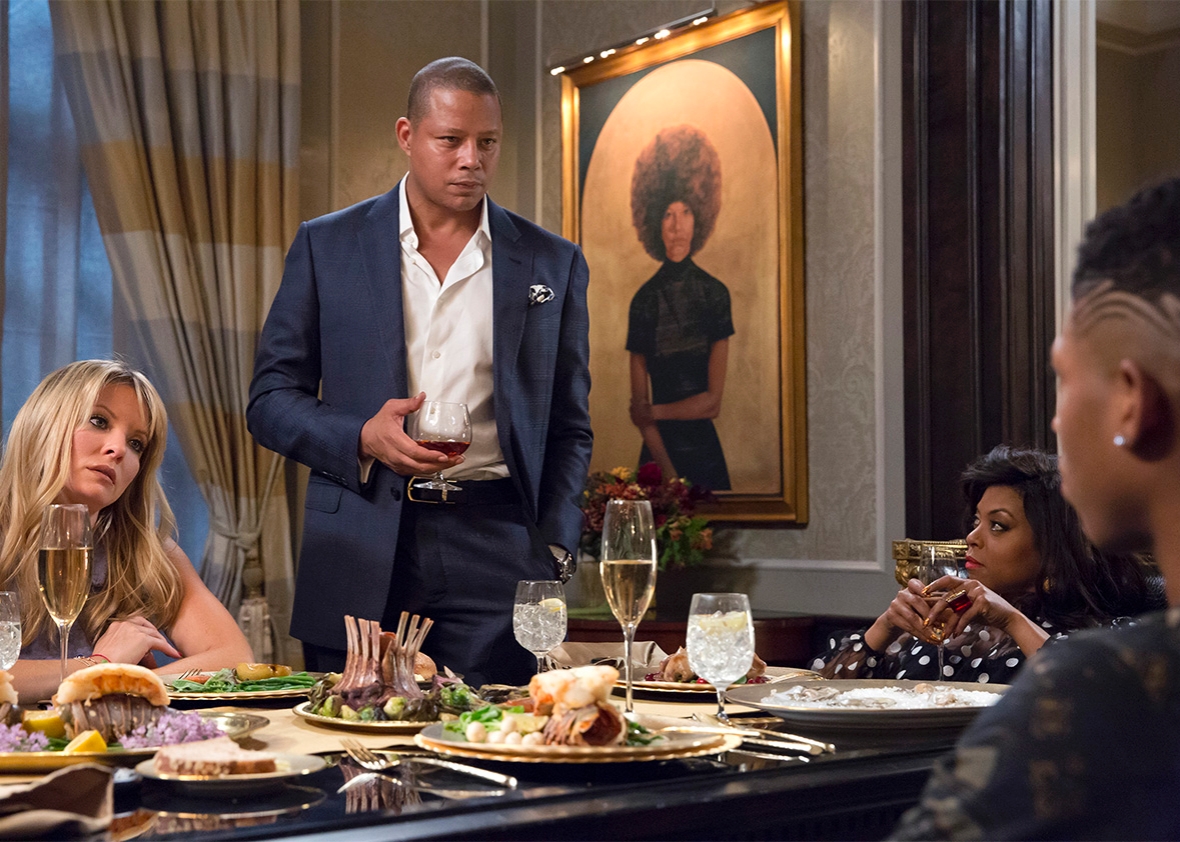 Lucious is free from jail, and the Lyon family feud can now continue as it was meant to be. Andre tries, again, to switch teams and rejoin Lucious at Empire; Hakeem raps about screwing his dad's ex-fiancé; Jamal is envious of his father's vested interest in a new up-and-coming rapper; and Cookie is just being Cookie.
In this week's Slate Plus-exclusive TV Club podcast, Aisha Harris and June Thomas dive into the ever-shifting alliances and crazy moments in Episode 3, "Fires of Heaven."
For info on how to subscribe to the Slate Plus podcast feed, go here.