The Best of Slate Podcasts
Only have time for one podcast this week? Make it this one.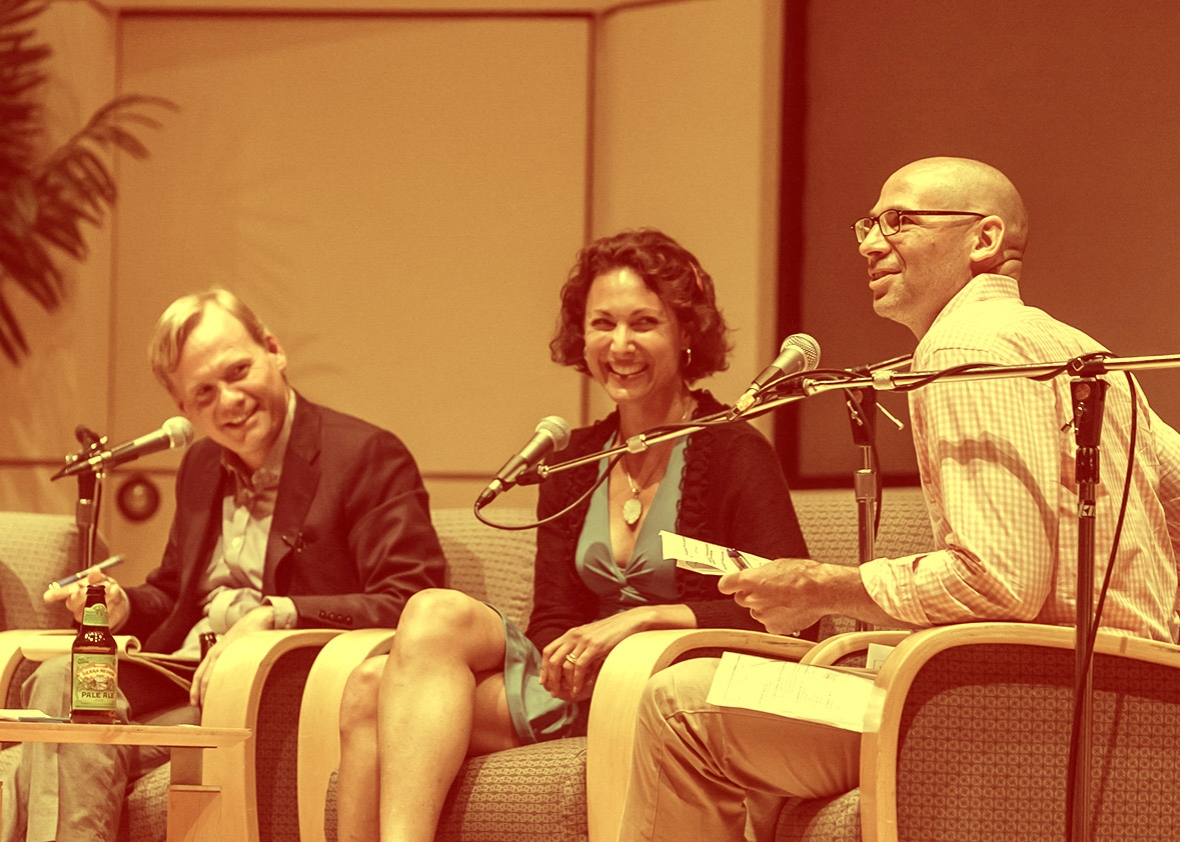 What's the worst thing about Slate's podcasts? There are too many of them to keep up with every week.
That's why we've launched the Best of Slate Podcasts—to let Slate Plus members hear the best segments from a week's worth of podcasts. In each episode we'll pull conversations from the Political Gabfest, the Culture Gabfest, and other Slate shows and combine them into a single superpodcast.
This week's episode features:
The Political Gabfest on on Bush vs. Trump.
Slate Money on the end of tipping. (Begins at 00:10:00)
The Culture Gabfest on the real Henry David Thoreau. (00:21:50)
Mom and Dad Are Fighting, from their Tuesday live show in Washington with special guest Valerie Jarrett, a senior adviser to President Obama. (00:36:30)
The Best of Slate Podcasts publishes on Friday evenings. You can subscribe to it and other Slate Plus podcasts on our podcast subscription page.