The Game of Thrones Podcast, Episode 8
"The Mountain and The Viper" edition.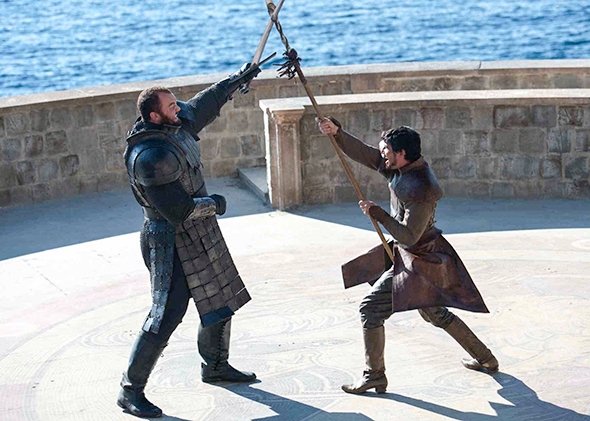 The Slate Plus Game of Thrones Recap Special! This week, TV editor Dan Kois and TV critic Willa Paskin discuss Episode 8 of Game of Thrones: Season 4. This podcast contains spoilers, so listen after you watch Episode 8. (It does not contain book spoilers.)
For info on how to subscribe to the Slate Plus podcast feed, go here.
TODAY IN SLATE
Politics
Blacks Don't Have a Corporal Punishment Problem
Americans do. But when blacks exhibit the same behaviors as others, it becomes part of a greater black pathology.
Lifetime Didn't Think the Steubenville Rape Case Was Dramatic Enough
So they added a little self-immolation.