Slate is an Amazon affiliate and may receive a commission from purchases you make through our links.
Slate Voice: " 'And People?' "
Listen to Gabe Roth read aloud about the picture book that taught his 3-year-old about death.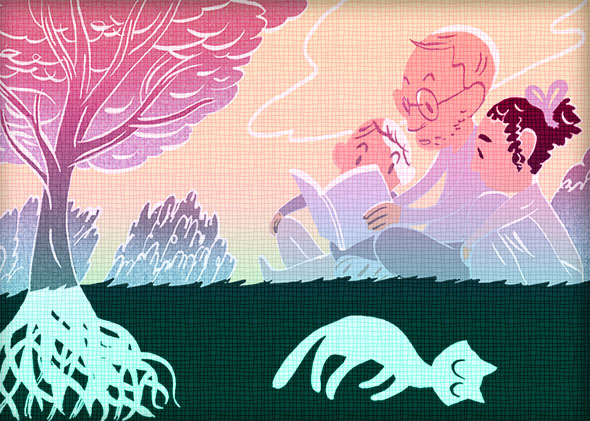 " 'And People?' " was originally published in Slate on May 4, 2015. In the piece, Gabriel Roth discovers that the book he's chosen for his 3-year-old daughter broaches the delicate, difficult subject of death.
For info on how to subscribe to the Slate Plus podcast feed, go here.