The Reading List
Stories we liked from around the Web for the week of Oct. 26.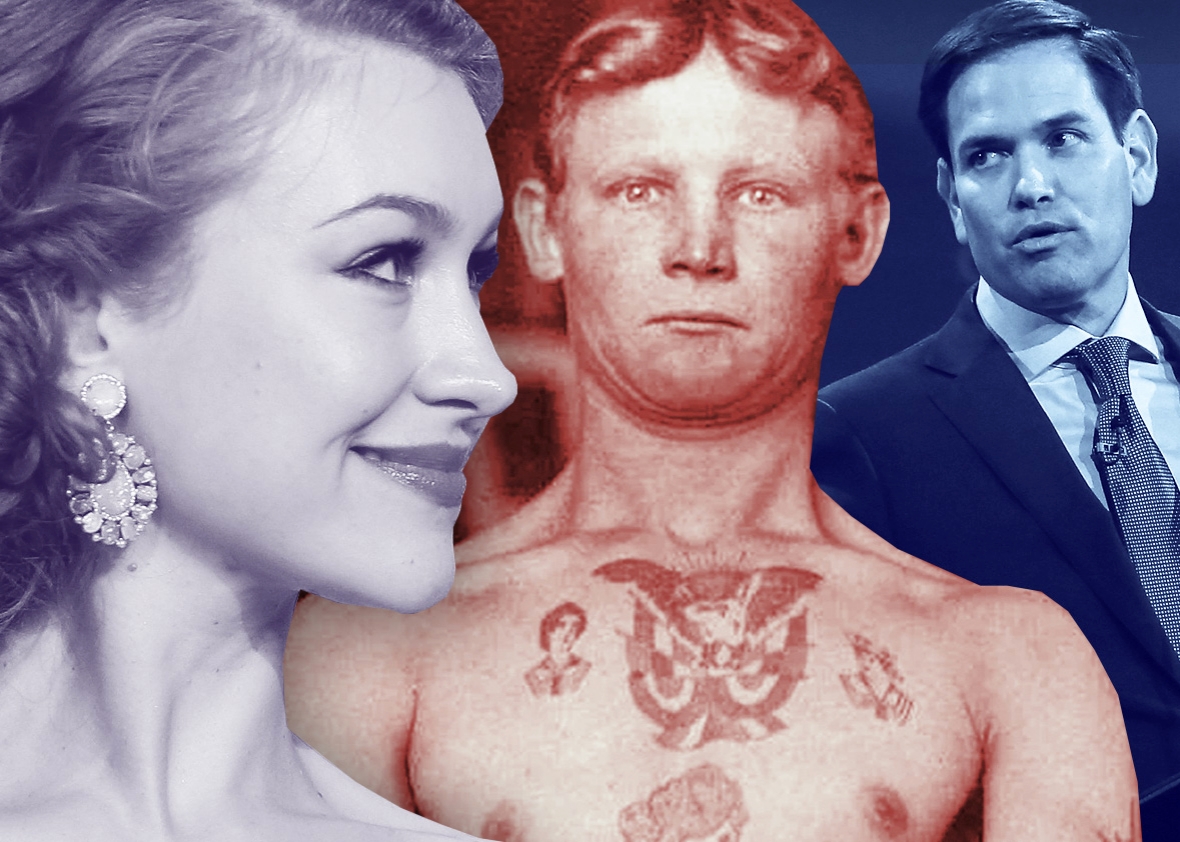 Reading List is a curated list of great pieces from around the Web from Slate editors and writers, just for Slate Plus members. Here are our favorite stories for the week of Oct. 26:
A deep, fascinating look at why the first openly gay men's Division I basketball player decided he doesn't want to talk about being the first openly gay men's Division I basketball player. —Josh Levin, executive editor
In this thoughtful essay, evolutionary biologist David Barash explains why it's so hard for the public to accept that scientific knowledge isn't always set in stone. "Science is a process," he writes, "which, unlike ideology, is distinguished by intellectual flexibility." Rather than criticize science's tendency to shift paradigms and incorporate new information, we should embrace its capacity for self-correction not as a weakness, but a strength. —Rachel E. Gross, editorial assistant
Marco Rubio has floated to the top of the Republican betting markets without much fanfare. How? Isenstadt and Thrush go deep inside his campaign, which is betting, unconventionally, on keeping costs low and letting louder candidates destroy one another. Two quotes from insiders capture the story: 1) "No one's ever dropped out of a presidential campaign because they ran out of ideas" (they run out of money), and 2) "We only need to be in first place for one f--king day." —Will Saletan, national correspondent
A writer at the Awl wrote a piece calling out music critics for sexism when discussing harpist Joanna Newsom, and while perhaps well-intentioned, it made quite a few baffling, unsubstantiated claims—namely that it's wrong to compare female artists to other female artists. (Or any artists, really.) This Tumblr post dismantles such weird stances quite perfectly. —Aisha Harris, staff writer
—Jamelle Bouie loves this "great, great piece" on what's really going on in gentrifying neighborhoods.
—Jessica Winter tweeted: "Kim Phuc is receiving laser treatments to ease the pain from her napalm burns, and Nick Ut was there to capture it," linking to this Guardian story about the photographer and subject behind one the Vietnam War's most enduring images.
—"Incredible story," tweets David Plotz about this NPR story that describes what will happen to one 15-year-old child bride in India if she fails to earn good grades.
—Reihan Salam and Anne Applebaum both noted what Reihan calls an "excellent" David Frum review of Black Earth, Timothy Snyder's new history of the Holocaust.
—John Dickerson shared these photos of immigrants arriving at Ellis Island, and thinks this Ron Fournier piece is "a sharp piece on Jeb Bush and the performance aspect of the Presidency."