Spoiler Special: Behind the Candelabra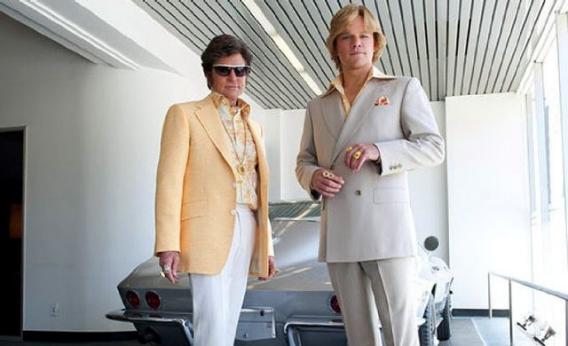 On the Spoiler Special podcast, Slate movie critic Dana Stevens talks in detail about new and forthcoming movies with a guest. You can listen to past Spoiler Specials here, and you can also subscribe to the podcast on iTunes. Note: As the title indicates, each installment contains spoilers galore.
In this week's episode, Dan Kois, Slate's Senior Editor and resident Steven Soderbergh Completist, joins Dana to discuss Soderbergh's last film, Behind the Candelabra, which will air on HBO on Sunday. Does Michael Douglas succeed in embodying the notoriously flamboyant Liberace? Is this film a fitting finale for Soderbergh's long career?