The Economics of Orange Is the New Black
In Conversation 1 of Willa Paskin's Slate Plus podcast series on Season 2, she chats with NPR's Adam Davidson.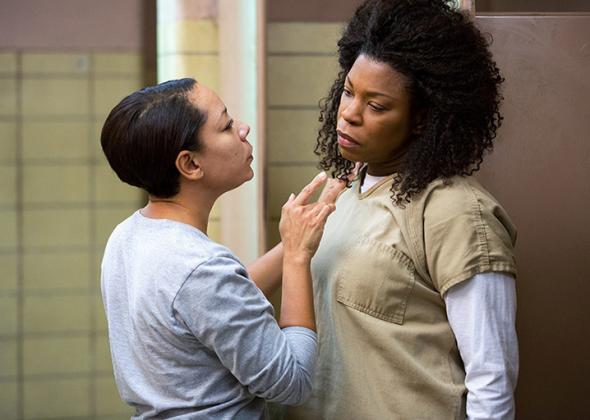 As a member of Slate Plus, you'll get access to exclusive podcasts—including our newly launched series about Season 2 of Orange Is the New Black. Over the next couple of weeks, Slate television critic Willa Paskin will be talking with experts to explore the show's second season through the lens of economics, race, LGBTQ issues, and more!
In Conversation 1, Willa chats with NPR's Adam Davidson about how prison economies really work, whether Vee is the ultimate capitalist, and if the Litchfield would ever carry name-brand candy bars. Davidson is the co-host of Planet Money and a regular columnist for the New York Times Magazine.
This podcast contains major spoilers, so listen after you watch the Season 2 finale.
Read the transcript here.
For info on how to subscribe to the Slate Plus podcast feed, go here.