Superfest West and L.A. CultureFest
How to get your tickets before anyone else.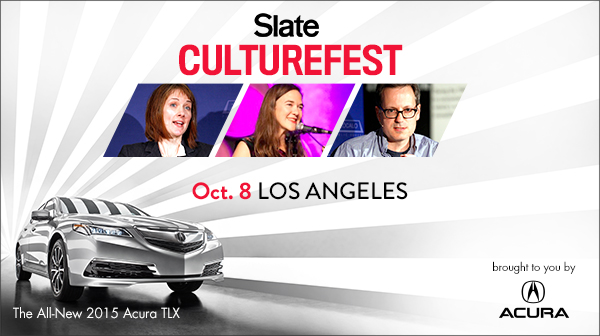 Editors update: Early access to these tickets for Slate Plus members is now over. Tickets are now available to the public.
Good news, Slate Plus members!
You can now take advantage of early ticket access to two great Slate live events—the Superfest West on Oct. 5 in San Francisco and the L.A. CultureFest on Oct. 8 in L.A.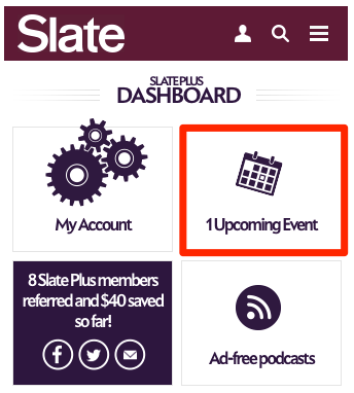 Not only do you get first dibs on these sure-to-sell-out events, as a member you also receive a 30 percent discount on tickets. (Find your discount code in your Slate Plus dashboard on the right-side margin of this page. You'll need to view this on a desktop browser, not mobile, in order to access it. Just click on "Upcoming Events.")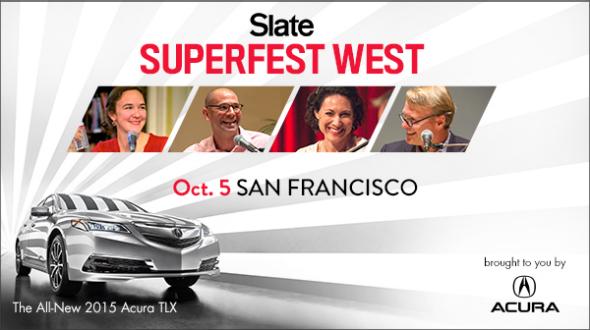 About the Superfest West:
If David Plotz debated Stephen Metcalf, who would win? How about Emily Bazelon and Dana Stevens? The audience will see all sorts of exciting and unexpected combinations and conversations at this first ever Slate podcast crossover event in San Francisco on Oct. 5. We're combining Slate's Political and Culture Gabfests into a one-of-a-kind "Superfest West" at the Regency Ballroom. This memorable evening will be hosted by Mike Pesca, the host of Slate's daily podcast The Gist and a contributor to Hang Up and Listen.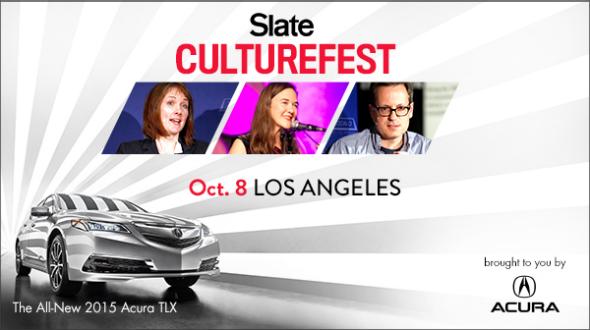 About the L.A. CultureFest:
Join Slate editor-in-chief Julia Turner, Slate movie critic Dana Stevens, and Slate critic at large Stephen Metcalf for a provocative and wildly entertaining evening of conversation and analysis of cultural news. They'll cover the best of fall culture, from film to TV to music and more, and special guests—including John August and Craig Mazin of the popular screenwriting podcast Scriptnotes will be on hand to ignite thought-provoking conversations.
Access to the general public starts on Friday, but your discount code is good until the events sell out.