Dan Kois' Week on the Road
Day 3: How to get an interview with a sick country star.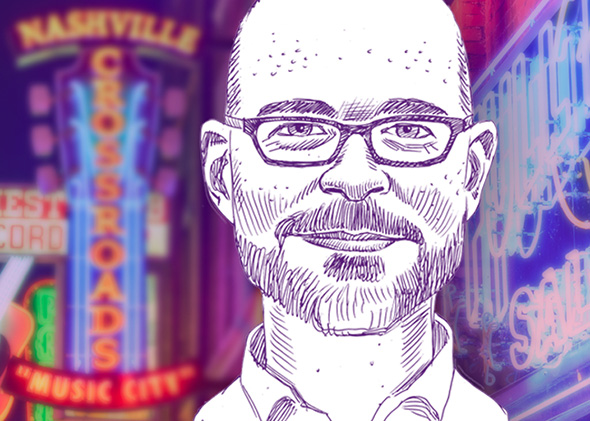 On Slate Plus, we're relaunching the feature—but with Slate staff. Take a look inside a week in the life of our magazine's editors, writers, designers, developers, and more in the new Slate Plus Diary. To start us off, here's culture editor Dan Kois. Use the comments to let us know whose Diary you'd like to read. —Slate Plus editors
I spend much of my morning making final edits on Dana Stevens' magnum opus—her three magnum opii?—on Phineas and Ferb, the Disney XD animated masterpiece that's airing its finale later this week. The pieces come courtesy of a post-Dana-hiatus editorial plan that has her writing slightly fewer straight movie reviews, for now. Instead, she'll be writing more critical or personal essays exploring things she's excited about and interested in. The goal is to have her spend less of her time writing about movies neither she nor our readers care about, and more of her time writing about movies (and other things) that she cares deeply about and can make our readers care about, too. So far I feel like the new plan's a hit, given that her passion for Perry, Candace, and Dr. Doofenshmirtz could not be contained in one mere story. So she's turned in three: a critical essay about the show in general and the Doof in particular, a lively Q&A with the show's creators, and a Brow Beat post ranking the five best P&F songs. I press "publish" on these three pieces ("Are you sure you are absolutely ready to publish this page for the outside world to judge?" our CMS asks me, correctly, as later it turns out the copy desk was not pleased with me publishing without their OK. I'm really sorry, guys!) and head out into the withering Nashville heat.
Country singer Ashley Monroe's local publicist has told me that she's been recovering from a stomach ailment and is going to take her best shot at performing tonight at the nearby club 3rd and Lindsley. But, they warn me, our previously planned hours of hanging out are going to be substantially cut. "Maybe a few minutes today," he says anxiously, "so she can get to know you, and then a longer phone call another day." I agree, because what can I do? I leave tomorrow, and I've got a story to write.
I shake Monroe's hand before sound check, and it becomes clear that her publicist was not feeding me a bunch of shit. She's definitely still not well, and though she sings beautifully, in between songs she stands very still and tries not to talk very much. I meet a few members of her band, including Eamon McLoughlin, who is basically a dead ringer for Slate writer Seth Stevenson in every way other than being a master fiddler with the voice of an angel. On the other hand, it's McLoughlin's first show with Monroe, so it's possible that it's actually Seth down here in Nashville suffering from some kind of amazing Country Amnesia.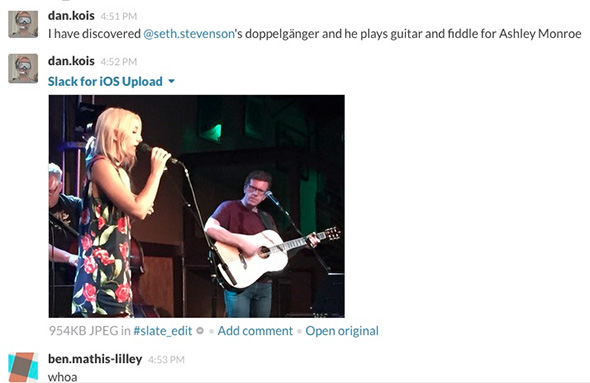 Tonight's show is an exercise in pushing, as politely as possible, everyone's boundaries. Monroe's big, friendly tour manager keeps suggesting in a big, friendly way that I shouldn't hang out in Ashley's green room so long; her manager and band mates are happy to talk but really busy; and yes, her mom and stepdad and grandparents and many of her best friends are here but they're even less interested in talking to some rando than you'd think. I've reported stories about musicians before, but they either gave me total access or were dead—so I've never navigated this weird musico-celebrity apparatus, in which there are several layers between me and the subject, and part of getting the story is successfully negotiating those relationships. In the end, I come away with email addresses for Monroe's mom, her band mates, her manager, and a favorite co-writer; some great green room fly-on-the-wall material; a few choice quotes; and a promise of a future phone call with Monroe. And I get to see a fun concert, in which Monroe plays mostly songs from her extremely good new album, which comes out (along with my story, I hope!) in July.
It's pretty damn late when I get to the hotel, and my flight home is at 7:50 in the morning. Nashville seems like a pretty fun town, I think as I fall asleep. I could totally see us living here.