Where Do I Start With Superchunk?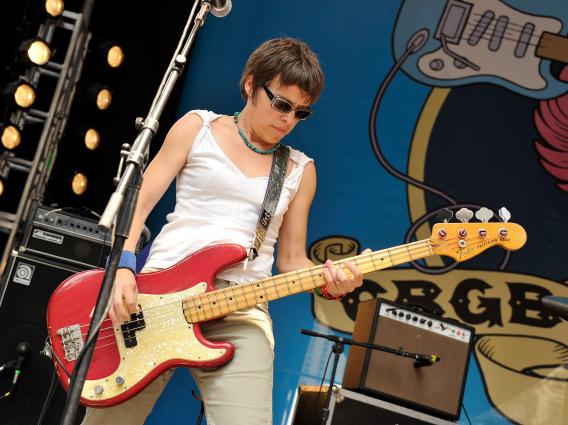 Superchunk was formed in Chapel Hill, N.C.'s noisy, eclectic indie-rock scene in the early 1990s, and throughout that decade the fuzzy pop quartet was everyone's prediction for the band that would bust out of that town and turn it into the "new Seattle" it was always threatening to become.
Instead, the band never signed with a major, and the band's lead singer, Mac McCaughan, and bassist, Laura Ballance, founded Merge, the indie label behind Arcade Fire, Spoon, Neutral Milk Hotel, the Magnetic Fields, and a solid dozen other great bands of the past 20 years. Through it all, Superchunk's sound has transformed from the loud, funny generational statement "My Noise" in 1990 to the accomplished pop-punk of its new album, I Hate Music, out next month.*
The years between chart the band's ups and downs, including their first great indie hit, about working next to a total jerk at the Chapel Hill Kinko's; the album that tracked the end of Mac and Laura's romance; the album that marked the band's retreat into semi-retirement in 2001, and the majestic song that heralded their return in 2010.
The playlist below of essential Superchunk includes those songs (and great tracks from those albums) plus a lovely acoustic version of "Detroit Has a Skyline"; the cover that first tipped off a lot of indie fans to the genius of Stephin Merritt; and plenty of other great, tuneful rock songs besides. (Those who do not use Spotify will find links to the song on YouTube and Amazon at the bottom of this post.)
"My Noise" (single version) (album version on Superchunk, 1990)
* Correction, July 29: This post originally said that I Hate Music was arriving this week. It comes out on Aug. 20.