The Battle Royale: Obama vs. Romney
The president and his Republican challenger fight to the finish.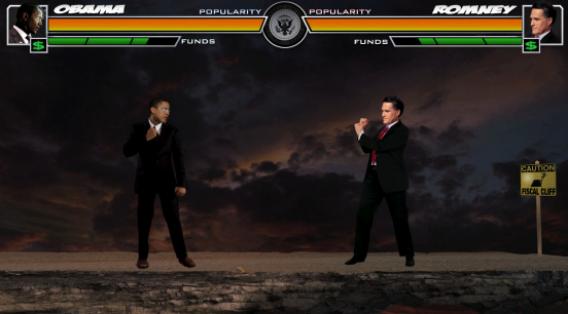 Less than week before Election Day, the outcome is by almost all accounts too close to call. As President Obama and Mitt Romney make their closing arguments, Slate V rolls out the final episode of Political Kombat '12, which recounts the story of the campaign as a series of videogame fights.
In the finale, President Obama goes head to head with Romney, and there's a twist: You get to choose the outcome.
In Episode 1, Romney faces off against Rick Santorum and Herman Cain. Episode 2 features Romney in a pitched battle against Newt Gingrich and Ron Paul. The third segment imagines a fight between President Obama and Donald Trump. And Episode 4 pits Paul Ryan against Joe Biden.
TODAY IN SLATE
Foreigners
More Than Scottish Pride
Scotland's referendum isn't about nationalism. It's about a system that failed, and a new generation looking to take a chance on itself.