Let's Copy How Finland, South Korea, and Canada Teach Science
Lessons from teachers whose countries excel at science education.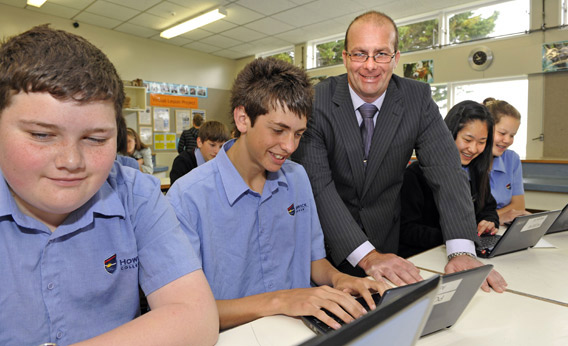 Take the 2009 PISA test, which assessed the knowledge of students from 65 countries and economies—34 of which are members of the development organization the OECD, including the United States—in math, science, and reading. Of the OECD countries, the United States came in 17th place in science literacy; of all countries and economies surveyed, it came in 23rd place. The U.S. score of 502 practically matched the OECD average of 501. That puts us firmly in the middle. Where we don't want to be.
What do the leading countries do differently? To find out, Slate asked science teachers from five countries that are among the world's best in science education—Finland, Singapore, South Korea, New Zealand, and Canada—how they approach their subject and the classroom. Their recommendations: Keep students engaged and make the science seem relevant.
Finland: "To Make Students Enjoy Chemistry Is Hard Work"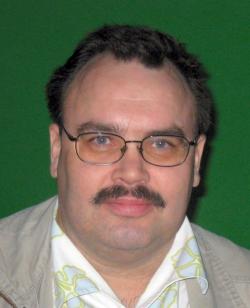 Finland was first among the 34 OECD countries in the 2009 PISA science rankings and second—behind mainland China—among all 65 nations and economies that took the test. Ari Myllyviita teaches chemistry and works with future science educators at the Viikki Teacher Training School of Helsinki University.
Finland's National Core Curriculum is premised on the idea "that learning is a result of a student's active and focused actions aimed to process and interpret received information in interaction with other students, teachers and the environment and on the basis of his or her existing knowledge structures."
My conception of learning lies strongly on this citation from our curriculum. My aim is to support knowledge-building, socioculturally: to create socially supported activity in student's zone of proximal development (the area where student need some support to achieve next level of understanding or skill). The student's previous knowledge is the starting point, and then the learning is bound to the activity during lessons—experiments, simulations, and observing phenomena.
The National Core Curriculum also states, "The purpose of instruction in chemistry is to support development of students' scientific thinking and modern worldview." Our teaching is based on examination and observations of substances and chemical phenomena, their structures and properties, and reactions between substances. Through experiments and theoretical models, students are taught to understand everyday life and nature. In my classroom, I use discussion, lectures, demonstrations, and experimental work—quite often based on group work. Between lessons, I use social media and other information communication technologies to stay in touch with students.
In addition to the National Core Curriculum, my school has its own. They have the same bases, but our own curriculum is more concrete. Based on these, I write my course and lesson plans. Because of different learning styles, I use different kinds of approaches, sometimes theoretical and sometimes experimental. Always there are new concepts and perhaps new models to explain the phenomena or results.
To make students enjoy learning chemistry is hard work. I think that as a teacher, you have to love your subject and enjoy teaching even when there are sometimes students who don´t pay attention to you. But I get satisfaction when I can give a purpose for the future by being a supportive teacher.
Singapore: How One Country Transformed Its Science Education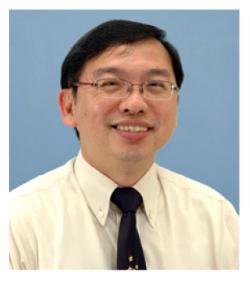 Singapore placed fourth out of 65 in the 2009 PISA science education assessment. Dr. Charles Chew is a principal master teacher (physics) with the Academy of Singapore Teachers. Since joining the education service in 1986, he has been a junior college lecturer, head of science and vice principal of a secondary school, and a teaching fellow at the National Institute of Education.
As a science teacher in Singapore, I have witnessed the successful transformation of science education over the last few decades and attribute this to three key factors:
a systematic and systemic approach to curriculum planning and development to ensure that our focus is future-relevant

a strong and connected community of curriculum planners, education experts, and school teachers toward enabling the curriculum in context, and

a commitment to developing a strong teaching force.
Singapore has come a long way in education. In the 1960s, the young nation had to tackle the urgent task of educating the population for a newly industrializing economy. Today, we have a highly customized education system that aims to prepare our young people for a future with exciting scientific developments and increasing uncertainties. Our curriculum is intended to encourage the betterment of society, acquisition of subject matter knowledge, the individual personal development, and thinking skills. This balance is to ensure that our school curriculum is future-relevant, focusing on developing holistic and future-ready competencies in our students.
As education evolves to meet the needs of the country's citizenry, so has the focus of science education. A renewed emphasis on making science education more "inquiry-centric" has led to a revised Science Curriculum Framework for Singapore in 2008. In a nutshell, the inquiry approach encourages our students to ask questions about things they see around them and to maintain that curiosity, which will enable them to continue learning even after they leave school.
Invariably, students walk away from my class being more inquisitive and more observant of the world around them.
A sound curriculum framework is a necessary but not sufficient condition for success. Our teachers play a critical role in enacting the science curriculum in the classroom. This is because the interface between the curriculum and the students is the teacher who breathes life into the educational process. Deepening the teachers' professional practices also aids us in building strong connected communities with local and overseas partners. As a Master Teacher in Science, I work closely with experts from the National Institute of Education (our teacher training college), school teachers, and specialist groups such as the Singapore Science Centre and professional associations to expand the learning opportunities for our teachers to ensure that teachers are kept up-to-date in their professional practice.