Let's Copy How Finland, South Korea, and Canada Teach Science
Lessons from teachers whose countries excel at science education.
Canada: "Science Teachers Like Me Often Feel We Are off the Radar"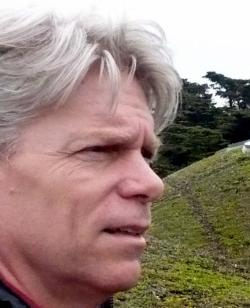 Canada came in eighth place out of 65 in the 2009 PISA assessment. Rick Pardo is a learning coordinator for 7-12 science for the Thames Valley District School Board in Ontario.
The Ontario education system conducts province-wide tests in reading, writing, and mathematics for primary, junior, and secondary students. Science is not part of the standardized testing, and science teachers like me often feel that we are off the radar. The strength of our science programs comes from the dedication and enthusiasm of qualified teachers.
Scientific literacy is critical to the continued innovation and ultimate survival of our species. The scientifically literate will control technology—the scientifically illiterate will be controlled.
I believe education should empower students rather than control them. Put education in the hands of learners, and you change the way the world works. Instead of providing a detailed set of written instructions, each experiment is modeled. Students make detailed observations and then replicate the basic experiment and its results. It is amazing to see students' attention to detail with this approach. Once students master the basic protocol (with consistent results), they are ready to ask their own questions, make their own predictions, and modify variables.
In my classes, students don't just design and conduct experiments. They also support and refute opinions, build prototypes, and solve messy problems. I recently took advantage of a national election to combine biology, chemistry, and environment concepts. Students were assigned one of the main four political parties and asked to prepare for a debate around a series of questions, like, "If your party were to form the government, what can the rest of the world expect regarding the future release of CO2 by Canadians?" and, "What does politics have to do with the science of ecology?"
The students poured over party platforms, investigated the background science, and interviewed local candidates. Some even made their way to national party headquarters.
Students tell me that they find our class activities challenging and at times frustrating. But in the end, they appreciate the real-world connections they make and learn that it's OK to take chances and make mistakes.