Let's Copy How Finland, South Korea, and Canada Teach Science
Lessons from teachers whose countries excel at science education.
South Korea: "Scores Don't Guarantee Happiness or Success at the Graduate Level"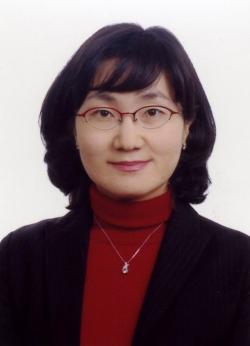 South Korea came in sixth place out of 65 in the 2009 PISA assessment. Soojin Lim teaches biology at Hansung Science High School in Seoul.
In Korea, students, teachers, and parents firmly believe that fostering experts in science and technology is essential to national competitiveness in the 21st century. The importance of science education is reflected in the number of public science high schools in my country. There are 20 science high schools and four science academies for the gifted, which are all geared toward gifted education in math and science. Also, there are more than 100 science-centered high schools nationwide, which provide students with an in-depth science curriculum and laboratories to support and encourage science education.
I believe the strength of our science education comes from enthusiastic teachers who are dedicated and qualified. The Ministry of Education, Science, and Technology and Seoul Metropolitan Office of Education have strived to strengthen teachers' competency, supporting professional development through science in-service programs. These include online courses held year-round. I was supported by both MEST and SMOE in 2005 and was able to study at the University of Virginia for my master's degree in gifted education.
As a biology teacher at Hansung Science High School in Seoul, the curriculum is flexible, so I have been able to build my own. This is an exceptional situation, as many general high schools in Korea have a more rigid curriculum to cover the material on national standardized tests. The goals of my classes are to assist students in motivating themselves, to relate biology topics to the real world, and to nurture the ability to inquire by challenging students.
Korean students generally spend quite a lot of time studying concepts and principles rather than hands-on activities at the secondary level, even reviewing at home and on weekends. This is a way of obtaining knowledge in a short time and probably contributes to high math and science test scores, but the scores don't guarantee happiness or success at the graduate level. Personally, I believe that even though hands-on experiments like those emphasized at my school take longer to show student achievement, they will pay off in the long run. In my opinion, learning concepts and principles is as important as learning through hands-on activities.
Last year, I taught a weekly two-hour biology lab. Approximately 20 percent of that time was spent lecturing, and 80 percent was spent doing self-designed experiments, discussing, presenting, and occasionally debating. This year, however, I teach advanced biology to seniors, so students have a two-hour lecture to prepare for the university entrance exam. As a teacher, I feel rewarded when students say that various activities and study materials in my class enable them to explore and connect a topic to their daily lives. It's amazing when students find studying science fascinating and exciting.
New Zealand: "Students Disengage When a Teacher Is Simply Repeating Facts or Ideas"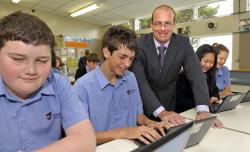 New Zealand came in seventh place out of 65 in the 2009 PISA assessment. Steve Martin is head of junior science at Howick College. In 2010, he received the prime minister's award for science teaching.
Science education is an important part of preparing students for their role in the community. Scientific understanding will allow them to engage in issues that concern them now and in the future, such as genetically modified crops. In New Zealand, science is also viewed as having a crucial role to play in the future of the economic health of the country. This can be seen in the creation of the "Prime Minister's Science Prizes," a program that identifies the nation's leading scientists, emerging and future scientists, and science teachers.
The New Zealand Science Curriculum allows for flexibility depending on contextual factors such as school location, interests of students, and teachers' specialization. The curriculum has the "Nature of Science" as its foundation, which supports students learning the skills essential to a scientist, such as problem-solving and effective communication. The Nature of Science refers to the skills required to work as a scientist, how to communicate science effectively through science-specific vocabulary, and how to participate in debates and issues with a scientific perspective.
School administrators support innovation and risk-taking by teachers, which fosters the "let's have a go" attitude. In my own classroom, I utilize computer technology to create virtual science lessons that support and encourage students to think for themselves and learn at their own pace. Virtual Lessons are Web-based documents that support learning in and outside the classroom. They include support for students of all abilities by providing digital resources targeted at different levels of thinking. These could include digital flashcards that support vocabulary development, videos that explain the relationships between ideas or facts, and links to websites that allow students to create cartoon animations. The students are then supported by the use of instant messaging, online collaborative documents, and email so they can get support from their peers and myself at anytime. I provide students with various levels of success criteria, which are statements that students and teachers use to evaluate performance. In every lesson I provide the students with three different levels of success criteria, each providing an increase in cognitive demand. The following is an example based on the topic of the carbon cycle:
I can identify the different parts of the carbon cycle.
I can explain how all the parts interact with each other to form the carbon cycle.
I can predict the effect that removing one part of the carbon cycle has on the environment.
These provide challenge for all abilities and at the same time make it clear what students need to do to be successful. I value creativity and innovation, and this greatly influences the opportunities I provide for students.
My students learn to love to be challenged and to see that all ideas help develop greater understanding. Students value the opportunity to contribute to others' understanding, and they disengage when a teacher is simply repeating facts or ideas.